One of the most popular convenience store chains across the globe is 7-Eleven. Thailand is no exception when it comes to the popularity of the global chain. 7-Eleven, operated by CP All PLC, a subsidiary of the Charoen Pokphand Group, one of Thailand's largest conglomerates, is very popular in Thailand and there are over 13000 outlets in Thailand, including the world's largest 7-Eleven in Pattaya.
Since the locations of these 7-Eleven stores are so convenient, accessible, affordable and widespread, they have become an indispensable part of the Thai life and shopping experience.
How to Contact the Convenience Store Chain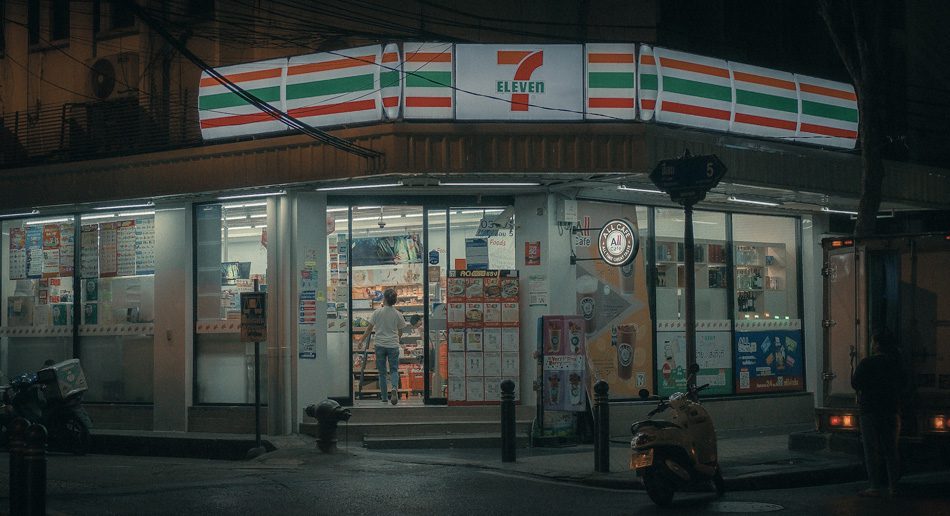 7-Eleven in Thailand is operated by CP All PLC, which has its headquarters located at 313 CP Tower Building, fl. 24, Silom Rd., Silom, Bangrak, Bangkok 10500. For queries or complaints, you can call 02-826-7744 or 02-826-7777. Prefer to send an email? We think writing to this email (faq@7eleven.co.th) will get you a response.
Overview of 7-Eleven in Thailand
The first 7-Eleven store was inaugurated in 1989 and since then it has seen phenomenal growth. It is the largest chain of convenience stores in the country. Its popularity rests mainly on the Thai value for convenience and time management. Stores are placed in highly populous areas and strategic locations such that every residential neighborhood, shopping district and transportation hub has a 7-Eleven within easy reach. Since many 7 -Eleven stores are open round the clock, it is very convenient for people who require to pick up something at any time.
Another reason for the popularity of the 7 -Eleven convenience stores is the reasonable pricing policy it adopts for all its products. As a nation, Thailand thrives on budget and affordable purchases. The competitive prices at 7 – Eleven and the store run promotions and discounts pull in hordes of shoppers who want to save money and get a good deal. In fact, July 11th sees the highest footfall as it is the 7 – Eleven Day where massive discounts are offered on a wide variety of products including food, snacks and beverages.
Customers can purchase a wide variety of products all under one roof, making 7 – Eleven the perfect one-stop shopping destination. One can pick up snacks, drinks, cigarettes as well as fresh food items such as sandwiches, salads and sushi. Apart from general global options, 7-Elevens in Thailand have introduced a range of Thai food such as rice and curries of the local cuisine. Some unique items sold at the Thai outlets of 7–Eleven include local delicacies such as sticky rice burgers, crispy silkworms, ice cream with sweet fish sauce, Tom Yum Cereal Balls and cheese ice cream among many others.
There are also products for the house including cleaning and sanitation products, tools for indoor and outdoor use, décor items, beauty and health products, furniture, pillows and mattress toppers, electrical appliances, accessories for the mobile, cameras and other IT related products. One can also get products for your pets such as food for dogs and cats, feeding devices, hair cleaning and grooming products, leashes, bags and other travel accessories.
Shopping at7 -Eleven has become even more convenient as one can shop online for products of your choice and make digital payments. The store has a mobile app through which customers can order their requirement of food and drink online and pick it up at a pre- determined time. Shopping on the app gives the customer attractive discounts and special offers, adding to the popularity.