Find below the customer service details of Zooplus. Besides contact details, the page also offers a brief overview of the online retailer of pet supplies.
Head Office
Sonnenstrasse 15
80331 Munich
Germany
Support
Phone: 0049-89-211-29-211 (Germany)
Phone: 01865 951301 (UK)
Phone: +44 1865 951 303 (others)
Email: [email protected]
______
About Zooplus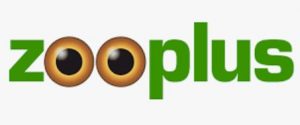 Pet parents in Europe and the United Kingdom trust Zooplus products for the wellbeing of their loved pets. Zooplus is a Munich based online retail supplier of pet food and supplies that has been in operation since 1999. Zooplus is a one stop shop for all pet supplies as it has over 8000 products in stock. They stock the best in pet food and accessories including top brands and offer them at the most competitive prices. Shopping at Zooplus is convenient and can be done from the comfort of your homes. Products are delivered to you, saving you the hassle of commuting to a store.
The website is clear and easy to use with helpful product videos, reviews from satisfied customers, photos of products and clear product descriptions to help you make the right choice. There is a wide variety of products and you will be spoiled for choice and pamper your pet with the best of products.
Trained quality and research teams in Munich, Strasbourg, Krakow, Genoa and Oxford work diligently to improve Zooplus and come up with better products. The painstaking efforts led to a successful delivery of over 48 million parcels being shipped to 28 different countries across Europe since inception. Zooplus has a stringent safety policy and takes extreme care to ensure that your personal details are safe and not divulged to any advertisers by using a secure encryption so that no one can see the data shared by you while placing your orders.
You can shop for a variety of dog supplies and accessories from Zooplus including products such as Burns, Concept of Life, Eukanuba, Hillarm, s Prescription Diet, Hill's Science Plan, James Wellbeloved, Markus Muhle, Rosie's Farm, Wolf of Wilderness and Royal Canin products like Breed, Size, Nutrition and Veterinary. When it comes to wet dog foods, Zooplus stocks Applaws, Animonda, Bozita Naturals , Pedigree, Lukullus, Purizon, Royal Canin products and many more of the best of brands.
You can buy dog treats, bones, supplements, special foods, kennels, flaps, gates, crates, travel needs, beds, baskets, toys, training tools, grooming products, leads, collars, bowls, feeders, clothing and a whole range of other products to make your pet dog really feel loved.
Zooplus has a complete range of cat supplies and accessories too. They stock both dry and wet cat food of all popular brands . Apart from food, you can shop for cat litter boxes and trays, cat trees and owls, fountains, flaps, nets, treats, snacks, scratching posts, baskets, beds, toys, bowls, fountains, flaps, nets, treats and snacks. They also have on offer care and grooming products and supplements, specialty food, transport carriers and other products needed for your cat.
Zooplus has a host of cages and other products for your small pets such as rabbits, hamsters, guinea pigs, rats, chinchillas, Mice and Ferrets. They stock all brands of bird food, supplies and accessories for all varieties of pet birds including cages, snacks, toys, food supplements, cage bedding and litter. Choose from a range of aquarium and pond supplies including fish flakes, granules, pellets and specialty foods.
Payment on the website can be made using Visa, MasterCard, American Express and PayPal. All orders are processed within one day of confirmation. You can see the shipping options during checkout. As for returns, customers enjoy 14-day return policy on Zooplus. For more queries or feedback, you can reach out to the Zooplus customer service via phone or email.