Find below the customer service details of TPG Telecom. Besides contact details, the page also offers a brief overview of the telecom company.
Head Office
Level 1, 177 Pacific Highway,
North Sydney, NSW 2060
Australia
Phone: +61 2 9007 3023
Support
Phone: 13 14 23 (general)
Phone: 1300 720 016 (NBN)
Phone: 1300 403 211 (fibre)
Phone: 1300 242 011 (mobile)
Phone: 1300 997 273 (mobile technical)
Phone: 1300 993 011 (internet billing)
Singapore Support
Phone: 6920 0000
Email: [email protected]
______
About TPG Telecom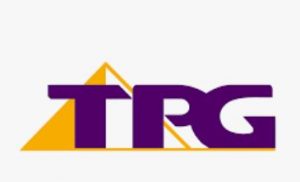 TPG is a full-service Australian telecommunications company that was founded as Total Peripherals Group in 1986. As recently as 2020, the company merged with Vodafone to become TPG Telecom Ltd. Headquartered at Sydney, TPG also has operations in New Zealand and Singapore. The key products offered include broadband, telephony and mobile. One of the leading fixed broadband providers in Australia, TPG's services are offered by next-gen fibre network. There are more than 400 point of presence locations. Individuals, business and enterprises can enquire for NBN, ADSL2+, Fibre Optic and Ethernet broadband, telephony and SIM-only mobile plans. Currently, the company caters to more than 5.2 million mobile customers and 2 million fixed broadband customers.
New customers can check availability in area before starting with a service. You can just go with a broadband or mobile connection, or bundle them for lesser cost. For broadband, you can choose both wireless and fiber connectivity. Popular plans consist of NBN12 which offers speed of 12Mbps, NBN25 that comes with 25Mbps, NBN50 which offers 50Mbps and NBN100 with 90Mbps. There are plans that offer speed of up to 250Mbps. All plans offer unlimited data and you get a high speed modem if you opt for a bundle. Customers can upgrade or move to a lower plan by speaking to customer support.
If looking to connect up to 4 users, opt for the home wireless broadband that offers speed up to 20Mbps. There is no lock in contract or activation fee, and the plan comes with a free home wireless modem. Enter your address on the website to check availability. The wireless broadband connection is powered by the 4G mobile network. Need ultrafast connection? You have the 5G home broadband option, but the service is available only in select areas. Imagine what you can do with a 5G speed for streaming, download or browsing. You can get speeds up to 100Mbps.
If there is no 4G connectivity around your area, enquire for the high speed fibre plans that starts with 12Mbps speed to up to 90Mbps. You can choose a contract term or one with no lock-in but comes with a set up fee. The FTTB service will require a Wi-Fi modem to get connected. If interested, you can sign up online or reach out to the sales team via phone. Along with broadband, you can bundle a mobile plan for calling or texting. The plans offer unlimited national talk and text to standard AU numbers. You have plans starting with 12GB data to up to 60GB data. Note that the plans and features are different for customers in Singapore. Sign in to your account on web or app to view usage, recharge number, change plan or make payment through debit/credit card.