Find below the customer service details of Portronics, India. Besides contact details, the page also offers a brief overview of the portable accessories manufacturer.
Head Office
Portronics Digital Pvt Ltd
Plot No B 76, Wazirpur Industrial Area,
Delhi 110052
Customer Service
Phone: 9555 245 245
Phone: 1800 103 4241
Email: [email protected]
______
About Portronics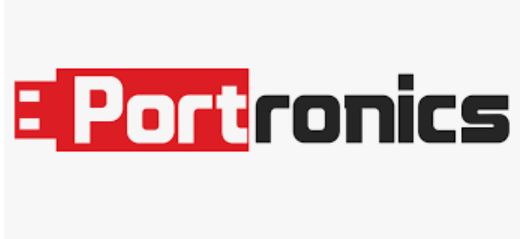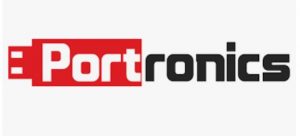 The accessories segment is expected to grow at a steady space with both domestic and international brands vying for dominance. One company that has been consistently coming with new launches at affordable price tags is Delhi-based Portronics. Established in the year 2009, Portronics boasts of having launched over 1,600 products till date. The portable solutions packed with cutting-edge technology is sold on major ecommerce channels like Flipkart and Amazon. Also available across stores, Portronics has been popular lately for the portable Bluetooth speakers, earphones and car accessories. Committed to quality and innovation, the consumer electronics brand partners with a large number of corporates for personalised gifting solutions as well.
Founded by Jasmeet Singh, Portronics has products manufactured at India and China. The catalog includes wireless headsets, portable speakers, wireless earbuds, laptop/mobile stands, car accessories, wearables, chargers, LCD notepads, powerbanks, wired earphones, wireless chargers, keyboard/mouse, cables/connectors, and USB hubs. You can track all the new arrivals and bestselling on the website. Some of the top selling models include BEEM 200 Plus, Auto 15, Auto 14, Power M 20K, Power M 10K, Harmonics 216, Harmonics 230, SoundDrum L, iKonnect One, Ruffpad 15, Harmonics 300, Auto 12, Power Pro 20K, My Buddy K2, Twins 33, My Buddy Plus, My Buddy Lite+, Kronos Alpha, Charge Bliss, Ruffpad 12D, SoundDrum Plus, Power Wallet 10X, Biolock, Freedom 4A, Yogg Kronos, Smart Power 10K, Harmonics 222, Harmonics Twins Mini, Muffs M, Bounce, SoundDrum, Paddie, MoBike, Modesk, to name a few.
The features of products along with specifications are published on the product pages. You can also see the pictures along with color options. Specifications include product size, weight, and model name. As for usage manuals, you will find them inside the package. If you are an avid shopper on Flipkart or Amazon, you will find the top products listed on the platforms. If shopping directly on Portronics, you can pay for your purchase through digital wallets, credit/debit card and Internet banking. On payment, you will get an email with confirmation and tracking details. All orders are shipped within two working days.
Most products come with a warranty of one year. However, it varies according to their segment. Do read the warranty and return terms before making your purchase final. To claim warranty, you need to submit a ticket on the website. Note that repair or replacement will be carried at the company's service centers. If repair is made by a non-authorised person, your warranty will remain void. Products are protected under 7-day repair or replacement policy should it have a manufacturing defect. For queries or complaints on product quality, troubleshooting, software, warranty, return or cancellation, you can reach the Portronics customer service via phone or email.