Find below the customer service details of Kleenex, US. Besides contact details, the page also offers a brief overview of the tissue manufacturer.
Head Office
Kimberly-Clark Corporation
2300 Winchester Road
Neenah, WI 54956
United States
Support
Phone: 1-800-553-3639 (US)
Phone: 0800 626008 (UK)
______
About Kleenex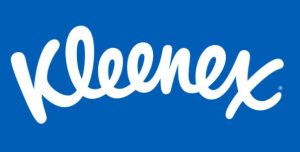 Kleenex is a popular American brand of paper based tissues, towels, tampons and diapers. It gained immense popularity for its facial tissues and it has now come to be used as a common name for all brands of facial tissues. The parent company is Kimberly-Clark, which was founded in 1924 in the United States. The quality and durability of Kleenex tissues has made it a household name, and it now has acquired global popularity. Kleenex is manufactured in over thirty countries around the world and has a market in over 170 countries, showing how much of an impact it has made on the tissue industry. Subsidiary products of Kleenex are equally famous products such as Huggies, VIVA and Cottonelle. Kimberly- Clark is an environmentally responsible company and is certified by Forest Stewardship Council (FSC), which shows the concern they have for our planet.
Kleenex has in recent times gone through a makeover, and packaging comes in a modern new look. However, inside, the quality maintains the same high standards as earlier. The most popular product from the Kleenex stable is the humble daily use tissue used to wipe hands. They are very thick and super absorbent, ensuring clean hands. These are available in upright boxes and flat tissue boxes. Kleenex also comes in rolls and in ultra-thin on-the-go packs and slim wallet packs to fit into handbags and glove boxes and be on hand when needed.
Facial tissues are ultra-soft and are perfect for the delicate skin on the face, sensitive parts like nose, eyes and fingers. Three-ply layers ensure the best in absorption. These too come in upright and flat tissue box styles. For times when the skin is frazzled by constant rubbing, the range of soothing lotion Kleenex tissues comes as a relief. These three layer strong tissues contain soothing elements such as Aloe, Coconut Oil and Vitamin E, ensuring that even the most chafed skin is soothed. You can choose either of the box designs in soothing lotion tissues – upright or flat. Of similar use is the cooling lotion Kleenex tissue. The specialty of this tissue is that it spreads a cooling effect on the nose as soon as wiped with one. Next up is the antiviral tissues from Kleenex. This is a boon during flu and other respiratory infections in adults and children. It kills 99.9% of cold and flu viruses and stops germs from spreading to others.
Sometimes at home or during travel, we encounter tricky situations where there is a lot of cleaning up needed. Kleenex has a range of hand towels that are very useful when you run through many towels – offering a fresh and clean towel every time – no reusing moist or damp towels. These soft and super absorbent hand towels are the perfect size and come in a handy box that dispenses fresh towels neatly. Another winner from Kleenex, is their range of toilet paper rolls. From dry tissues to the slightly moistened Flushable Wipes, they constitute a daily necessity in most families. They are super soft and absorbent providing clean wipes. They also flush down easily.