Find below the customer service details of Hongkong Post. Besides contact details, the page also offers a brief overview of the postal company.
Head Office
General Post Office,
Connaught Place,
Central, Hong Kong
Support
Phone: +852 2921 2222 (general)
Phone: +852 2525 5856 (counter services)
Phone: +852 2723 3454 (mail delivery)
Email: [email protected] (general)
Email: [email protected] (mail tracking)
_______
About Hongkong Post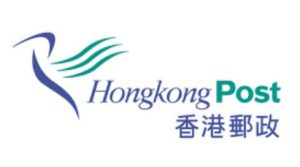 Hongkong Post has an illustrious history of more than 180 years. The postal department was operated by the Royal Mail when it began operations in 1841. Today, owned by the Government of Hong Kong, the postal service employs more than 7,000 for postal and parcel delivery services. A member of the Universal Postal Union, Hongkong Post currently boasts a network of 124 post offices, about 30 of which is located in Hong Kong island and 35 in Kowloon. In 2020-21, the department reportedly handled about 2.68 million mail items each day.
Key services offered by Hongkong Post include domestic and international mail, parcel delivery, letter boxes, stamps and financial services that include bill payments and remittance. The letter mail being one of the most important service, in 2020-21 Hongkong Post handled close to 762 million local letters. And about 180 million letters were posted to locations around the globe through air and surface. To send a letter or document, locate a nearest postal outlet on the website. The branch locator will help you locate an outlet by map or regions. Besides post offices, you can also locate iPostal stations, kiosks, street posting boxes and mail processing centres.
Besides mail, individuals and businesses can book parcel delivery for both local and overseas destinations. You can send parcels to more than 230 destinations, by both air or surface. Need a package delivered swiftly? You can opt for Speedpost, which has a vast network around the world, thanks to the global Express Mail Service (EMS). Your packages are delivered securely to major international cities within 1-2 days. Speedpost is most recommended if you are sending an item or document of value. A pickup service is available for those who are unable to personally make it to the nearest branch. Other key services include Vantage (Courier), e-Express Service, Smart Post and Local CourierPost. Hongkong Post has developed platforms for those who would like to prepare shipping labels or send electronic customs data for mail items.
Small letters generally are delivered within the next working day. Ordinary large letters and packets can take 2 working days. Bulk economy mail can take up to 3 working days. International delivery to major cities through Speedpost can take between 2-5 working days. As it comes with an insurance, you can demand compensation for any loss or damage. If you want to calculate the rates, you can do same through the postage calculator on the website. It will give you an estimate of costs according to weight of item, postage type and destination. Know the list of prohibited items to ensure your parcel is accepted. If you have a letter or parcel enroute, you can track same using the reference ID on the website.
Are you a stamp aficionado? For those who engage in philately, you will be delighted to know Hongkong Post issues a number of stamps on different themes and designs. You can purchase them at a post office or online on the website. Speaking of the financial services, Hongkong Post allows customers to use the e-Cheque service to settle a number of bills. For utility bills and government bills, there is PayThruPost. The service can be used at any of the post office across Hong Kong. Payment methods include cash, cheque, bank draft and EPS. For sending money, Western Union is made available for individuals. The remittance service is available at 49 designated post offices. You can send money to over 200 countries.