Find below the customer service details of Indigo, Canada. Besides contact details, the page also offers a brief overview of the parking management company.
Head Office
1 Place Ville Marie, Suite 1130
Montreal, Quebec H3B 2A7
Canada
Support
Phone: 1-403-269-7275 (Calgary)
Phone: 1-780-809-4615 (Edmonton)
Phone: 1-902-429-4588 (Halifax)
Phone: 1-514-874-1208 (Montreal)
Phone: 1-613-232-4801 (Ottawa)
Phone: 1-418-628-6852 (Quebec)
Phone: 1-416-506-1000 (Toronto)
Phone: 1-778-746-7588 (Victoria)
Phone: 1-204-284-8561 (Winnipeg)
______
About Indigo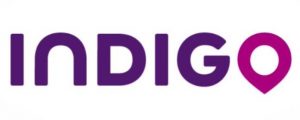 Think of car parking in Canada and Indigo springs to mind. Indigo is the leading Canadian parking management and urban mobility company that helps you realize the full potential of your parking facility. Indigo operates successfully in eight of the Canadian provinces and has a presence in almost all major cities in Canada. The company currently manages over 1000 locations in Canada servicing 250,000 spaces.
Indigo deals with both off street and on street parking management and offers customized solutions to your parking requirements. They have the requisite expertise to operate, manage and advise partners with an advanced vision to make parking easy and hassle free. Clients of Indigo include international airports, bus and railway stations, hotels, condo administrators, real estate groups, sports and commercial centers, hospitals, universities, schools and other governmental organizations. Since it is a large organization, Indigo has an extensive and advanced network which makes parking in Canada an exercise in smooth individual mobility.
The success of Indigo lies in the fact that they put an emphasis on providing each customer the best in class experience with state of the art technology, professionally trained staff and advanced customer support services, all leading to an exceptional parking experience. The Indigo app is easy to use and one can find and reserve the most convenient parking space in numerous locations across Canada. There is also the facility to do your booking online through their website. The Indigo think tank continuously strives to improve their services through a host of innovations in technology and connectivity.
Indigo has a number of flexible offers to cater to the different parking and mobility needs of customers. They have a multi- day option, where you could buy parking space and use it across different days as per your need. You could also avail flexible rates taking into consideration current and future parking plans.
Through the Indigo app, you could find a parking space in a location closest to your destination either for the day or for a month depending on your need. Prices would vary based on the duration of the stay if it is a daily use parking, whereas the monthly user fee will be fixed and more economical.
Download the Indigo app from either the Apple App Store or the Google Play Store, register and start enjoying the smoothest parking experience. By signing up with Indigo, you will have access to over 430 connected parking lots and you can choose a location near your destination. Indigo has over 250,000 spaces across Canada including large cities such as Quebec, Calgary, Toronto, Montreal, Ottawa, Halifax, Winnipeg and Vancouver.
With the Indigo app, you could find the perfect parking spot for you, pay on the go, extend your parking time, reserve your parking space in advance, manage your preferences, apply for a monthly parking pass and monitor your monthly activity. You can say goodbye to long lines when you make payments through the secure payment portal on the app.