Find below the customer service details of Great Clips. Besides contact details, the page also offers a brief overview of the hair salon chain.
Head Office
4400 West 78th Street
Suite 700
Minneapolis, MN 55435
United States
Support
Phone: 1-800-GREATCLIPS
Phone: 1-800-473-2825
Email: customerservice@greatclips.com
_____
About Great Clips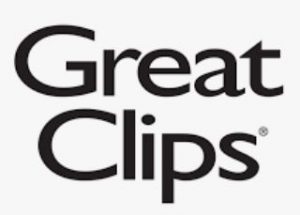 Hair is known as the crowning glory and a great haircut has the ability to transform the way one looks. Promising amazing haircuts to men, women, seniors and children, is Great Clips, a hair salon franchise based in the United States and Canada. Founded in 1982, with its headquarters in Minneapolis, Great Clips has a presence in over a whopping 4,100 locations in the two countries. It is purported to have a revenue upwards of $ 1.3 billion and that shows the extent of its spread and success.
Great Clips employs only the very best of trained stylists to work for them, because they realize that customers come to them with great trust that they will get a haircut that makes them look great, and feel confident. Therefore, nothing is left to chance, each service provided, and each product used has to be the very best. For men, Great Clips offers different services such as a neck trim which entails a complimentary trim and clean-up of all excess neck hair with every haircut. They also specialize in beard trims, express bang trims for that period between two haircuts when one's bangs get unwieldy and of course, hair wash and shampoo with top brands in hair products. Great Clips offers all styles of haircuts for men including crew cut, undercut and fade styles. They also have a selection of haircuts for men with longer hair.
Women have it really great when they visit a Great Clips salon as they are assured of great looking haircuts from the professionally trained stylists who will also suggest a cut that best frames your face- from bobs and pixie cuts to layers and bangs- they can do it all. If it is your special day coming up, you can trust Great Clips to give you a hairstyle that you will cherish all your life – weddings, engagements, graduations, birthdays – every look will be memorable. Some of the Great Clips salons offer perms that will give your hair body and bounce. For children too, there are great styles on offer for both boys and girls. Trained stylists ensure that children are comfortable and feel confident while they cut their hair.
Adding value to their service is the GreatCare Promise made by all Great Clips salons. They ensure that all customers and stylists are well taken care of and are not at any risk either physically, medically or in terms of work culture and ethics. The GreatCare programme promises some unique options. To reduce crowding during wait time, which is so essential during these pandemic times, customers can check in online and have their slot reserved and then come in at the specified time without having to wait in line at the salon. Customers can also sign up for the ReadyNext service that gives alerts close to your specified slot time.
All Great Clips salons follow all the health and safety rules and protocols laid down by the CDC. Equipment and styling tools are regularly cleaned and thoroughly sanitized and all stylists maintain perfect hand hygiene. You can also be assured that all products and hair care tools and styling equipment used is of highest quality and include some of the best brands available in the market.