Find below the customer service details of Everlane. Besides contact details, the page also offers a brief overview of the clothing brand.
Head Office
2170 Folsom Street,
San Francisco, CA 94110
United States
Support
Email: [email protected] (general)
Phone: +1 888-743-1619 (corporate)
_____
About Everlane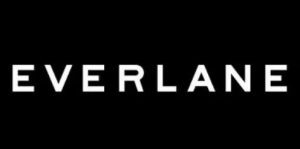 Everlane is one of the fastest growing online clothing retail merchants in the United States of America. It was founded in 2012 with headquarters in San Francisco, California. Everlane has retail stores in New York City, Boston, Los Angeles, Austin and Palo Alto. The mainstay of their offering is exceptional quality, ethical production in factories around the world and radical transparency.
To this end, the sourcing personnel at Everlane, visits prospective suppliers around the globe, inspects quality, cost and ethical practices. Only those that fit the bill are engaged in the procurement process. The shortlisted factories have to comply with stringent audits on factors such as fair wages, reasonable hours, environment friendly practices and many quality checks. Everlane's mission is to offer great clothing with a transparent pricing mechanism.
Everlane products are known for timeless designs in the finest materials – cashmere, leather, wool, cotton, silk etc. One of the most unique features of Everlane is its transparent pricing revelation. Every customer is shown how much each piece of clothing costs – right from material and labor to transportation, packing and duties.
Women can pick up the choicest designs in the finest of materials. Everlane has a selection of sweaters, sweatshirts, tops, Tees, shirts, tank tops, skirts, shorts, sweatpants, pants, denims and trousers. One can choose from outer wear such as blazers, coats, jackets, and hoodies or browse through their dress collection for mini, midi and maxi dresses, jumpsuits and overalls. Pick up your choice of active wear, lounge wear, swimwear, bodysuits, bras and underwear. One could filter choices by styles such as straight, curvy, relaxed, skinny or wide. Accessories and accompaniments including shoes, flats, sandals and bags are available at Everlane.
Men can shop for shirts, sweatshirts, Polos, Tees, jeans, pants, sweat pants, shorts, jackets, coats, and hoodies. Everlane is also the right place for men to pick up quality loungewear, underwear, socks, masks, backpacks and other daily basics. One could shop for shoes, bags, belts and other accessories too.
All Everlane merchandise is made from the finest of materials such as cashmere, chinos, linen, organic cotton, canvas, Peruvian Pima cotton, Alpaca fleece, Italian leather, Merino, Cactus leather, brushed flannel, denim and Oxford material.
One can visit the website for detailed information on frequently asked questions on size, material, product information, orders, shipping, returns, exchanges, payment methods, store credit and other such details. If you order merchandise online, you can be assured that your payment will be through a secure payment portal that is safe. Check out the best quality products such as clothing, footwear, bags and accessories either through their online shopping portal or from any of their stores in the United States.
Shopping on the website can be enjoyed using all major credit cards, including Visa, MasterCard, American Express or Discover. During checkout, you can choose from the the standard or express shipping options. As for return policy, Everlane offers a 30-day return window on most products.