Find below the customer service details of Discount Tire Company. Besides contact details, the page also offers a brief overview of the tire retailer.
Head Office
Discount Tire
20225 N. Scottsdale Rd.
Scottsdale, AZ 85255
United States
Support
Email: [email protected]
Phone: 888-852-7432
______
About Discount Tire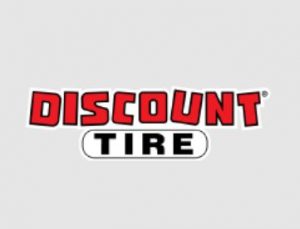 Discount Tire Company with its headquarters in Scottsdale, Arizona, is one of the largest tire and wheel retail companies in the world. A humble business started by the founder Bruce Halle in 1960 with six tires, Discount Tire has grown rapidly and now has over 1000 stores in 34 states of the United States. Bruce Halle was recognized by the Guinness Book of World Records for the longest running advertisement for Discount Tire from 1975. He was also welcomed into the Modern Tire Dealer Hall of Fame in 2014.
What makes Discount Tire so popular? They have a complete tire and wheel line up for online sale from all the well-known brands and at the lowest prices in the market. They stock tires for all brands of cars, trucks, ATV's, SUV's and RV's so whatever your vehicle, you can rest assured that you will find the perfect tire for it. At Discount Tire, you can go conservative and choose time-proven models and brands, or you can browse through their range of latest innovations and designs. With such a bewildering range of options to choose from, you might be confused as to which tire to buy, when in doubt you can actually consult the tire experts at your nearest Discount Tire Store and get professional advice.
At Discount Tire, you can choose from all- season tires that are handy and have long lasting tread life. They offer a smooth ride, will suit all seasons, and can be used in light snow too. If you are the adventure driver and want to take your vehicle across different terrains such as roads, mud, snow or gravel you can try the selection of all – terrain tires that will tackle all types of surfaces. If you are planning an off-road adventure with your All-Terrain vehicle (ATV) or a Utility Task Vehicle (UTV) check out the tires available in all-terrain, mud or racing models.
Of course, the most common product sold at Discount Tire are car tires and most US households buy their trusted wheels here. They are long lasting and hardy and can function in all seasons combining performance and value for money. Discount tire also has a variety of competition tires, golf cart and lawn mower tires, sturdy mud terrain tires for your truck and SUV's. The performance tires give increased traction, agility and superb maneuvering to your vehicle. For the snowy winter months, you can opt for the snow or winter tires from Discount Tire to take you safely through the most icy or slushy surfaces. They also have the perfectly compact spare tires for all vehicle sizes so that trunk space can be used optimally.
Buying tires at Discount Tire is simple and can be done online. Choose the perfect tire for your vehicle and requirement by narrowing your search by vehicle, wheel size and brand. Top brands such as Dunlop, Bridgestone, Goodyear, Michelin, Continental, Yokohama, and Firestone are available, as are different styles of wheels – painted, machined, chrome and mesh wheels to name a few. Therefore, whether you require tires and wheels for your car, truck, trailer or ATV/UTV, you will find the perfect fit at Discount Tire. Along with the wheels and tires, you can get all spares and accessories to complement your tires. Note that Discount Tire has a return policy in place for unsatisfied customers.  Simply return the tire at nearest store with purchase receipt and a refund will be processed in the original mode of payment.
You get the best rates at Discount Tire when you use their card. Application process is simple and once you are approved, you can avail of the easy payment options available and pay in easy installments. There is no annual fee and additionally, cardholders can use it at gas stations and get special discounts on tires.