Find below the customer service details of Conagra Brands. Besides contact details, the page also offers a brief overview of the packaged food company.
Head Office
222 W. Merchandise Mart Plaza
Suite 1300
Chicago, IL 60654
United States
Support
Phone: 1-877-CONAGRA
Phone: 1-877-266-2472
Phone: 1-800-461-4556 (Canada)
______
About Conagra Brands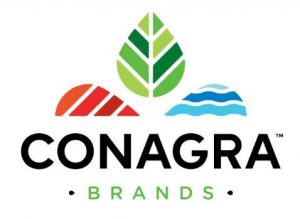 One of the conveniences of going to a supermarket is that one gets a variety of packaged consumer products for home consumption. One of the most popular brands that one would find in most American supermarket aisles is the Conagra Brands. Under the Conagra brand, we can find various brand names that are used in homes, restaurants and other food service outlets. It is an integral part of the food processing business and has its headquarters in Chicago, Illinois. Conagra Brands was initially established in 1919 and currently has a revenue of $11bn and has upwards of 16,500 people on its rolls.
The hallmark of Conagra products is the marriage of tradition and modernity and the constant quest to give the consumer the freshest and most in-demand products. They offer the customer all the best brands, at great prices and maintain the best quality of products. Conagra Brands are available in multiple outlets in over 50 main locations. Since Conagra Brands have been around for over a century, they have in their portfolio, recognized names such as Birds Eye, Duncan Hines, Healthy Choice, Reddi Wipe, Marie Callender's, Slim Jim, Angie's, Dukes, Boomchickapop, Earth Balance, Frontera and Gardein.
Loved by young and old alike is ACT II- the buttery popcorn made from whole grain and adding fiber to the snack diet. It is one of the bestselling popcorn products in the world. Alexia popularized healthy sweet potato fries with a dash of sea salt and made it an alternative to unhealthy snacks. Andy Capps specializes in oven-baked crunchies such as different types of fries and onion rings. Earth Balance brings to the table buttery spreads, delicious snacks, baking essentials and Mac & Cheese.
Another Conagra brand that brings new additions to meals are Bird's Eye products, which include veggies, veggie swaps, meals and meal starters. In addition, popular brands that families stock up on in the supermarkets are Jiffy Pop, Kangaroo, Kid Cuisine, La Choy, Libby's, Log Cabin, Manwich and Marie Calle.
If you are looking for freshly crafted smoked meats, try Duke's products. They specialize in Brisket, Sausages and beef strips in various flavors. For school snacks in tasty flavors, try Snack Pack puddings and juicy gels. They are made with real milk and do not contain any preservatives. Wishbone sauces and spreads are also one of the well-known products of the Conagra Brands. They have on offer seven Italian style dressings, vinaigrettes and fourteen creamy dressings, including two fat free varieties. Wishbone also offers three western dressing styles.
If you wish to partake of gluten free products, try Conagra Brands Udi's gluten free products. You get a variety of bagels, muffins, breads, frozen meals, granola, mug cakes, pizzas and crusts. With over sixty brands to choose from under the Conagra umbrella, you can rest assured that you will get the best-packaged products of your choice.
An offshoot of the main business is Conagra Food service that offers its premium products to retail outlets, restaurants, food service suppliers and commercial customers. It also has an International business segment that services customers outside the US with all the popular Conagra Brands.