Find below the customer service details of Chilli's in US. Besides contact details, the page also offers a brief overview of the restaurant chain.
Head Office
Brinker International
3000 Olympus Boulevard
Dallas, TX 75019
United States
Customer Service
Web: Locations
Web: Twitter Support
Phone: 1-800-983-4637 (corporate)
______
About Chilli's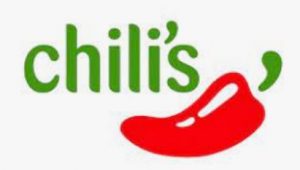 If you are yearning for a refreshing lemonade and some classic American food, chances are that you will gravitate towards Chilli's. Texas-based Chilli's Grill and Bar is famed for its authentic and unique beverages, and full spread of American and Mexican food. Founded in 1975 by Larry Levine, Chilli's is now owned by Brinker International and has casual dining restaurants across major US states. With a guest-first philosophy guiding all its endeavors, any visit to Chilli's is going to be memorable in terms of an extensive menu with a wide variety of dishes in tantalizing flavours and unique beverages taking pride of the place .
Locate a nearest Chilli's outlet through the store locator on the website. A large number of Chilli's are found across California, Colorado, Connecticut, Florida, Georgia, Illinois, Indiana, Louisiana, Massachusetts, Missouri, New Jersey, New York, North Carolina, Ohio, Oklahoma, Pennsylvania, South Carolina, Tennessee, Texas and Virginia. The menu is published if you want to explore the popular appetizers, burgers, steaks, tacos, combos and desserts.
The most ordered item at Chilli's would undoubtedly be the Big Mouth Burgers – with classics like the Big Boss burger, Chilli Burger and Southern Smokehouse burger taking the lead. Appetizers range from egg rolls, quesos, guacamole, chips and salsa, wings, nachos and fries. For steak lovers, there is a mouthwatering range of steaks, sirloin and ribs with different flavours, sauces and rubs – traditionally served with mashed potatoes and steamed broccoli.
You can order Mexican favorites such as Fajitas, tacos and quesadillas at Chilli's. Fajitas come with your choice of vegetables, meat or seafood, accompanied by bell peppers, onion, chipotle butter and the quintessential cilantro. Your order of Fajitas comes with black beans, rice and a choice of flour or corn tortillas. The salad bowls add health to flavours and can be teamed up with a soup of your choice to make a complete meal.
There are also great chicken and seafood platters, grills and specially created sandwiches on the menu to give you lip smacking comfort food with all your favorite ingredients and flavours . You could also try the smokehouse combos- slow cooked on pecan wood, to get the unique taste with your choice of ribs, chicken , brisket or sausage- all served with fries, roasted corn, garlic toast and pickles.
You would do well to pick out their $8 lunch specials on weekdays and feast on burgers, tacos, quesadillas, sandwiches, Mexican bowls and fajitas. Specials on offer may vary from location to location, so please check the local menu for details. Party platters are available, to make your party hassle free. Chilli's has a well-curated kid's menu with a range of sandwiches, pasta and pizzas that come with a choice of side and beverage. Desserts include molten chocolate cake, cheesecake and chocolate chip cookie.
All items on the menu display general nutrition facts and details of calories. Further nutrition details are available on request. Patrons with food allergies or restrictions may check with the friendly staff for advice on choices available. You can log in to their website , key in your location details, check out the local menu and place your order by paying through a safe payment portal. Every order is accompanied by either free chips and salsa or a non-alcoholic beverage.
Chilli's rewards loyalty and if you sign up for the Chilli's reward programme, you will be showered with special free treats such as delivery, kid's meals, appetizers, desserts and more. You will be greeted with a free dessert on your birthday and will be able to access free Wi-Fi during your visit to any Chilli's branch. Chilli's reward points can be redeemed when you order for take away, curbside pickup or delivery.