Find below the customer service details of APCOA Parking. Besides contact details, the page also offers a brief overview of the car parking operator.
Head Office
Wellington House
4-10 Cowley Road
Uxbridge UB8 2XW
United Kingdom
Support
Phone: 0345 301 1151
Email: ukcustomercomplaints@apcoa.com
Email: finance.seasontickets@apcoa.com (season tickets)
______
About APCOA Parking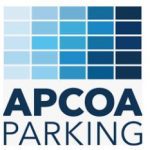 APCOA Parking operates parking facilities across Europe. Headquartered in Stuttgart, Germany, it manages over 1,400,000 parking spaces across 13 countries. APCOA Parking spaces are present at 1,800 city and shopping center locations, 400 hotels, 250 railway stations, 150 hospitals, and over 60 European airports. Top locations you will find APCOA in UK include Deansgate (Manchester), Leeds Bradford Airport, Grand Arcade (Wigan), Broat Street Plaza (Halifax), China Town (Birmingham), King William House (Hull), The Moor (Sheffield), Kingsgate (Dunfermline), Healthrow Airport and Aberdeen Airport.
Because APCOA is primarily a parking management company, they provide their expertise in parking management to their clients which include local authorities, shopping centres, airports, trade fairs, major international hotels, banks, insurance companies, arenas and sporting venues. Car park management, traffic management, and supporting landowners and real estate by offering advice on conception and planning are a few of the services an individual can get from APCOA.
APCOA Parking's parking control centre provides customers with 24-hour support, year-round. Parking management facilities are monitored for problems, with APCOA PARKING staff assisting with car park usage issues. They provide mobile monitoring service which helps to identify parking breaches in a targeted area. Advertising space is available at APCOA Parking in shopping malls, airports, trade shows, hotels, banks, stadiums, and arenas.
High-value customers who demand time-saving and premium services can choose valet parking. It's a premium product that allows customers to drop off their car near check-in at the terminal and collect keys from parking on their arrival. Valet parking van be combined with other premium services like cleaning and refueling, repair and maintenance service, safe parking in a designated space, corporate discounts, and assistance with starting flat batteries.
APCOA Parking understands that the efficient operation of airport terminals is dependent on effective trolley management. As a result, they provide customised services that are tailored to your specific requirements. This ensures that the entire process is efficient and effective. Travellers do not have to walk the lengths of the airport to get their hands on a trolley.
Since APCOA Parking has experience in the major property sector as well, they can get involved in property development projects from the initial phase. Because of cutting-edge technology and effective marketing strategies, APCOA PARKING increases returns on existing properties while lowering costs. They also monitor trends and carry out market research to constantly improve their products. You can get into a simple and flexible partnership with them. Fixed leases, combined fixed and returns leases, or straightforward returns leases are all contract options, as are fee-based management contracts.
In APCOA Parking, drivers enjoy a lot of benefits: the built-in navigation system automatically identifies and directs drivers to the most convenient parking lot. Drivers can be informed of the number of available parking spaces, allowing them to make an informed decision about where to park. Removes the need for tickets by utilising RFID and ANPR technologies that automatically recognise each individual vehicle or driver, allowing them to enter and exit car parks with ease. Also, there is no need to stand in line to pay; registered drivers simply drive out, and the cost is automatically charged to their credit card.  APCOA FLOW simplifies the parking experience for customers by integrating with their digital lifestyle and allowing them to park wherever they want.