Find below the customer service details of 9Lives. Besides contact details, the page also offers a brief overview of the pet food company.
Head Office
The J.M. Smucker Co
One Strawberry Lane
Orrville, Ohio 44667-0280
United States
Support
Phone: 888-495-4837
______
About 9Lives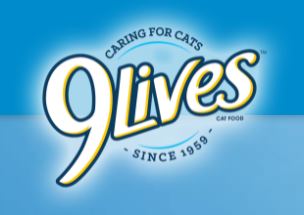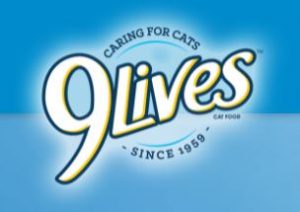 If you own a pet cat, most likely your life revolves around it and its wellbeing. Cat owners or rather cat parents, want the best for their pets and a complete one-stop cat care and nutrition destination would be 9Lives.
9Lives is a well-known cat food brand that has had its presence in the US for over six decades. Founded by J.M. Smucker in 1959 , it has a wide range of cat food products to satisfy even the most discerning or fussy pet. 9Lives is also famous for their spokes cat Morris. Rescued from the street, Morris is currently the face of 9Lives and an integral part of the taste and quality approval process. With over 8K followers on Instagram and over 400,000 followers on Facebook, Morris is a celebrity in cat kingdom and is a great cat influencer.
The company operates on the core philosophy that all cats deserve the best possible life in terms of food, health and living conditions. What started as a pioneer in wet cat food today represents cat advocacy for health and nutrition, and provision of good homes for all cats.
Cat lovers can currently visit a 9Lives store in the US or their website for a range of treats and nutrition for their pets. There are two categories of food available – Dry Food and Wet Food. Dry food consists of six varieties of special formula designed to cater to your cat's nutritional requirements based on age and health condition. One could choose from Daily Essentials, Indoor Complete, Plus Care, Protein Plus and Gentle Care. Choosing the appropriate formula for your pet will ensure its long life and enhanced health.
Wet food comes in six Morris approved flavours and a wide range of options. You could pamper your pet with 20 varieties of wet food cans ranging from chicken, turkey fish and beef – in the form of pate, cuts and morsels in either gravy or sauce.
9Lives website is also a complete one stop solution center for all cat related problems. Faced with such a huge range of delicious food treats to choose from, you might be confused as to what the best option for your pet would be. Their FAQ page answers all your queries on cat care and nutrition. It will also help you choose the right product for your cat according to its age, health or likes. On their FAQ page, you can also get instant help on questions regarding your cat's health, upkeep and other issues troubling you.
With Morris at the helm, 9Lives believes that every cat deserves a safe and comfortable home with good nutrition and care. To this end, they actively participate in the abandoned cat adoption programme and ensure that every pet finds a compatible home. The company has regular adoption drives that encourage families to adopt stray cats that people have abandoned or that are in need of care.
So, whatever the needs of your cat – be it delicious food to tickle your darling pet's palate or advice on health, care and nutrition, you can trust 9Lives to give you the best option.