Contact Celcom: Customer service, phone of Celcom mobiles
Contact Celcom: Find below customer service details of Celcom mobiles, including phone, email and address. You can reach the below contact for queries on new Celcom phone connections, cancellation, internet plans, broadband complaints, 3G or other questions on Celcom services in Malaysia. Besides contact details the page also offers information and links on Celcom products.
Celcom Head Office
Celcom Axiata Berhad
Menara Celcom, No.82, Jalan Raja Muda Abdul Aziz,
50300 Kuala Lumpur, Malaysia
Phone: 03 – 2688 3939
Celcom Customer Service
Phone: 1300 111 000 or dial 1111 (from mobile)
Phone: +603 36308888 (international)
Fax: 03-3630 8889
Email: [email protected]
______
Locate Celcom Branch
To locate a Celcom branch nearest to your street click here. Maxis branches can be found in Subang Jaya, Kuala Lumpur, Klang, Penang, Johor Bahru, Ampang Jaya, Ipoh, Shah Alam, Kuching, Petaling Jaya, Kota Kinabalu, Cheras, Kajang and other cities. You can visit a branch to make postpaid registration, prepaid reload, postpaid bill payment, SIM card replacement, change of address, change of plan, and more.
View / Pay Bills Online
To view or pay your Celcom bills online click here. Payment  can be made via credit and debit cards. Registered members
can manage the account online, change the billing address, change credit limit, recharge prepaid account, and much
more. Besides online payment, bills can be paid via Celcom kiosks, at Celcom branches, ATMs, phone and AirCash. Banks through which bills can be made online include CIMB Bank, Maybank, RHB, Bank Islam, Citibank, HSBC, BKRM Bank, among others.
Smartphone Deals
To purchase smartphones such as Android, BlackBerry, iPhone and Windows Phone7 for Celcom connections click here.
About Celcom Axiata Berhad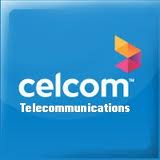 Celcom is a leading telecommunications company in Malaysia that began as STM Cellular Communications in the year 1988. Celcom has some 11.2 million customers and has extensive coverage across the country. In fact Celcom is the country's leading mobile broadband provider with over 511,000 subscribers. As the Malaysia partner of Vodafone, Celcom offers international roaming services in 156 countries. Celcom, which has over 2000 outlets across the country, is one of four 3G providers operating in Malaysia. Celcom was awarded the Mobile Service Provider of the Year and Broadband Service Provider of the Year at the 2010 Frost & Sullivan Malaysia Telecoms Awards.
Celcom Exec postpaid starts from RM20/month with plans such as Celcom Exec 20, Celcom Exec 50, Celcom Exec 250 and Celcom 1+5 Plan. Celcom offers free value added services such as voicemail, call waiting, call forwarding and missed call notification. For prepaid connections, Celcom offers Celcom Blue which comes with roaming services in over 200 countries worldwide. For broadband, Celcom offers several plans with speed from 700 kbps connection to 7.2 mbps. For speeds up to 512kbps, there is instanet daily, weekly and monthly plans. Celcom also offers mobile internet plans such as mLite, mBasic, mAdvance and mPro. To check broadband coverage simple type SMS "Broadband<location>" and send to 21122. Visit the website for more details.