Find below the customer service details of MTC Russia. Besides contact details, the page also offers a brief overview of the telecommunications company.
Head Office
Mobile TeleSystems PJSC
4 Marksistskaya Street
Moscow 109147, Russia
Support
Phone: 0890 or +7 495 7660166
Phone: 8 800 250 0890
Phone: 8 495 636 0636 (support)
Phone: 0890 or 8 017 237 9898 (Belarus support)
Phone: 111 or +374 93 29 71 11 (Armenia support)
______
About MTS Russia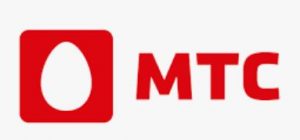 MTS is a leading mobile telecom operator in Russia, with over 80 million subscribers. Besides Russia, they also have subscribers across Armenia and Belarus. Headquartered at Moscow, the company employs more than 60,000 and had posted annual revenue of ? 494 in 2020. MTS, which is short for Mobile TeleSystems, offers mobile services, fixed voice, broadband internet, and pay-TV. They offer mobile networking services in LTE, GSM and UMTS grading. Founded in 1993, MTS, also operating as MTC, is a publicly traded company listed in the MCX and NYSE. Sistema is the parent company that manages all the operations of MTS along with management decisions.
There are a wide range of plans designed for both individual and corporate clients. The mobile and wireless data works on the advanced 3G and 4G LTE networks. New customers can apply for a connection on the website or by walking into any nearest MTC outlet. When subscribing to a plan, you can opt for one according the mobile data and minutes required. Home users can look for bundles that come with mobile connection along with home internet and TV. Most packages come with over 180 HD quality IPTV channels. Subscribe to MTS Premium to enjoy unlimited internet, music, movies, free card transfers and cashback.
Existing customers can login to their account to view usage or download bills. Additionally, you can top up your mobile or TV subscription through your number on the website. MTS also offers value added services (VAS) which includes MMS, GPRS, data transfer, call forwarding, call barring, among others. Besides subscribing to plans on the website, customers can shop at the estore. You can shop for smartphones from some of the top brands, tablets, modems, routers and accessories. Also look for smart devices and home automation products.
Basic support services are open to all MTS consumers across Russia. It also extends to users who are in 'roaming' state of the network so they get support anywhere they go. A quick guide offered by the MTS on the Help section clarifies most queries on plans, rates, and related services. The list of support options extends to a 24×7 helpline number for all kinds of customer grievances. You can also email the support for issues related to slow internet, poor connectivity, activation and others. All the support options and services can be easily accessed through the My MTS smartphone app. The app is the best way to recharge, monitor your account and get your grievances addressed, all at the same place. The app is free to use and can be logged in from your MTS service ID.
You can visit their social media handles on Facebook, Twitter and OK.ru to get updates about pricing and services. You can also reach out for support on these social media handles for technical help.