Find below the customer service details of Wise. Besides contact details, the page also offers a brief overview of the global money transfer company.
Head Office
TransferWise Ltd
6th Floor of The Tea Building,
56 Shoreditch High Street,
London E1 6JJ
Customer Service
Phone: +44 203 9360 573 (UK)
Phone: +1 888 870 2221 (US)
Phone: +1 888 880 6894 (Canada)
Phone: +61 02 7202 6518 (Australia)
Phone: +81 3 4540 4182 (Japan)
Phone: +64 9801 1109 (New Zealand)
Email: [email protected]
________
About Wise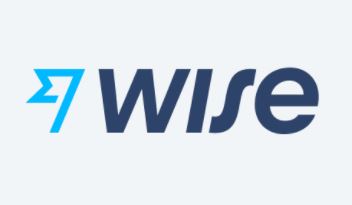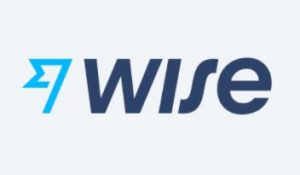 Transferring money is sometimes a costly affair with the high markups and hidden fees. Wise has been in the front line making money transfers internationally more transparent and cheap. There are currently more than 10 million people using the technology and cutting-edge features to send and receive money across 50+ currencies. The fintech company was founded as TransferWise in 2011. Just as recent as 2021, TransferWise was rebranded to be Wise. According to the website, each month more than £4.5 billion are transacted through Wise. To use the services, first register on the website and complete the KYC verification. For verifying your identity, you can use your Passport, Driver's License or national ID card. For some currencies, there will be more documentation that is required.
Once registered, you can hold 50+ currencies in your account, convert them when needed, set up direct debits and order a Wise debit card. Of course USD, AUD, EUR, GBP, JPY, CHF, NZD and CAD are some of the popular currencies on the platform. You can also send to UAE, India, Indonesia, Malaysia, Hong Kong, Mexico, Argentina, China, South Africa, Russia, Thailand, Philippines, Israel and Czech Republic, to name a few. The full list of countries are published on the website. When ready to transfer, simply enter the amount along with recipient details and confirm the transfer. You can easily deposit funds into your multi currency account through Internet banking. There will be a fixed fee and variable fee charged on all transactions. The Pricing page online will allow you to calculate precisely the fee for any specific amount or currency.
All transfers can be tracked by signing into account. An email notification will be sent upon successfully completing the transaction. As for the timeframe, conversion of currency can take up to 2 working days. The rest depends on the region and local banking system. When transferring large amounts, do keep a watch on the exchange rate. You can choose to send money at the current exchange rate or set an alert to lock in the rate later. You can see the live exchange rates of most currencies on Wise's website as well as smartphone apps. If on the move, you can download the app to deposit or transfer money. A host of other features are also available for mobile users.
If the amount is being reversed, a bank transfer takes between 0–3 working days. Refunds to credit or debit card can take up to 10 working days. Note that a completed transfer cannot be reversed or cancelled. If the transaction is showing as pending in your account, you can click on 'Cancel Transfer'. And in case you entered the wrong recipient details, the bank will reject and send the money back to account. For every day use, Wise offers a debit card with which you can withdraw money or indulge in shopping. The company claims it's currency conversion fees are lesser than what banks charge. You can use the card in 200 countries and spend in local currency. For those who frequently travel, the card is a perfect option without having to carry multiple currencies in cash. You can even use the card for Google Pay and Apple Pay payments in supported countries. Note that the card is only available for account holders of few countries. For queries or complaints on verification, deposit, transfer or others, reach the Wise customer service.