Find below the visitor support details of Manchester City FC. Besides contact details, the page also offers a brief overview of the football club.
Head Office
Manchester City
Etihad Stadium
Etihad Campus
Manchester M11 3FF
Support
Phone: +44 (0) 161 444 1894
Email: [email protected] (general)
Email: [email protected] (shopping)
Email: [email protected] (stadium tours)
______
About Manchester City FC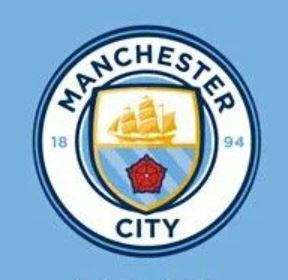 Manchester City FC is a leading English football club growing in stature and global recognition. The team competes in the Premier League and and is based in the city of Manchester, UK. Founded as West Gorton in 1880, the team has come a long way since its first game. Today, it has to its credit seven Premier League titles, six FA Cups, six Community Shield titles and one European Cup. Manchester City has its home ground at Etihad Stadium which can seat about 55,000 fans. Some of the all time best players include the names of Colin Bell, David Silva, Bert Trautmann, Alan Oakes, Sergio Aguero, Vincent Kompany, Eric Brook, Neil Young, Tommy Johnson, Yaya Toure, Peter Doherty, Francis Lee, Kevin De Bruyne, to name a few.
Fans can visit the official website for the current lineup of players. You will find profiles of goalkeepers, midfielders, defenders, and forwards. Track all the latest news and announcements from the team on the Manchester City website. While the Fixtures section has the details of upcoming competitions, the Results section will show the winner of past matches along with highlights. You will find a Table with Premier League teams, points and the matches they won, lost and had drawn. Tickets can be purchased at the box office, on phone or on the website. Follow the announcements on the availability and process. Season ticket holders will have their seats reserved for all Premier League home games. They also enjoy priority booking for cup-matches. For the final Premier League match, tickets will be issued through a ballot. Those who qualify will receive an email with payment information.
Are you you are an existing season ticket holder? You can renew your ticket on the website. You can also apply for the official membership called Cityzens. As a Cityzen Official Member you receive a membership pack, priority access to tickets, store discounts and access to events. You can register your interest by filling the form on the website. And for those who want to enjoy their game in a luxurious surrounding, you can enquire for suites and executive boxes that come with best in dining and views. Stadium tours are available for visitors. The tour will take you through the players' tunnel, pitch, and the dug-out. If you are a Manchester City fan, visit the official online store to shop from a huge selection of team apparel and accessories. Items you can shop include t-shirts, jackets, sweatshirts, tops, footwear, caps, scarves, wallets, toys, collectables, and souvenirs. You can safely shop using Visa, MasterCard or PayPal. The UK standard delivery can take 1-3 working days. Shipping is also available for locations around the world. Most products come with a 90-day return policy. For queries on ticket, cancellation, upcoming events, stadium tours or others, you can reach the team's support on phone.