Find below the customer service details of Walmart MoneyCard. Besides contact details, the page also offers a brief overview of the reloadable prepaid card.
Head Office
702 SW 8th St
Bentonville, AR, 72712-6209
United States
Support
Phone: 877-937-4098
Email: customeronlinefeedback@greendot.com
_____
About Walmart MoneyCard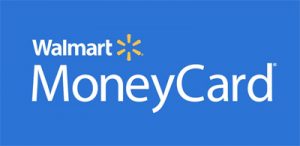 Walmart Inc is a renowned multinational retail organization in the US with a chain of departmental stores. Almost all convenience goods can be found at their retail outlets. Since the company has expanded considerably in recent years, it enables several perks and benefits to its customers, especially regular visitors. One such is the Walmart MoneyCard. This card is an exceptional service that a Walmart shopper and others should opt for. Well, the concept of using such a card might be new to some. Therefore, this article would cater to providing you with intricate details regarding the Walmart MoneyCard.
The Walmart MoneyCard is just a debit card. However, the way it functions is tad different. This card functions devoid of a bank account or credit audit. Thus, it doesn't levy any overdraft charges. The retail store conglomerate has availed this opportunity for those who can't or don't want to get into the hassle of owning a bank account for transactions. The Walmart MoneyCard is prepaid and can be used for both in-store and digital purchases. This doesn't affect your credit score as well since the concept of availing a 'credit' is generally not in use.
The essential features backing the overall functioning of the Walmart MoneyCard are discussed here. You need to download the Walmart MoneyCard app from the Google Play Store or App Store to avail of account services. You would then be able to keep a track of transactions and balances related to your card. In case the card is lost, the app allows a feature to 'lock' it.
ASAP Direct Deposit can be used to get your money about 2 days before the actual payday. Annual interest reward of 2% provided on savings. Online bills can be cleared for free. Also, you can transfer rent or other bills that require a paper check by writing checks (fees and limits might be levied). Purchases can be made in any store that accepts MasterCard or Visa debit cards.
Shoppers are entitled to cashback of up to $75 in a rewarding year. Cashback offers can be acquired at Walmart.com (3%), Walmart fuel stations (2%), and Walmart stores (1%). Though there are no overdraft fees, overdraft protection might attract a $15 charge. It needs an opt-in and qualified purchase transaction where Walmart would bear $200 of negative balance. The company requests you get it back to $0 within 24 hours.
With a free savings account you are entitled to 2% interest on savings. It will be paid on a maximum of $1,000 in savings. Using the Walmart MoneyCard app, making a direct deposit, depositing cash in the card and online transfers would be effortless with almost no charges. Walmart Rapid Reload can be used to add cash easily by swiping it on the register at a Walmart store (attracts some fees). A tax refund is easily accessible through the card when e-filing for the same is done.
Green Dot, a prominent bank in the US, oversees the Walmart MoneyCard transactions. Account and routing numbers are to be used to set up the account, thereafter, you can choose a MasterCard or Visa card. To adhere to basic banking regulations and federal laws, valid identity proofs are to be submitted.
If you are yet to purchase a Walmart MoneyCard, you can do same on the website. You can also activate the card online and access your recent transactions by signing into account. For queries or complaints on cancellation, refund, activation, or others, reach out to the support via phone or email.