Find below the customer service details of PenFed Credit Union, along with an overview of the financial service provider.
Head Office
Alexandria, Virginia,
United States
Support
Phone: 1-800-247-5626 or 724-473-6333
Phone: 1-877-856-9690 (card support)
Email: info@hq.penfed.org
_______
About PenFed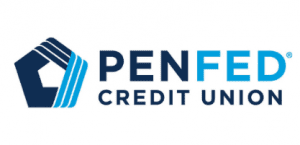 PenFed Credit Union is a trustworthy financial institution with a great range of financial services and products at competitive rates. PenFed Credit Union, short for Pentagon Federal Credit Union, was established in 1935 and now holds the prestige of being the second largest federal credit union in the USA. The growth since inception has been phenomenal and PenFed Credit Union and the numbers tell the story – $37 Million in cash back, 4150 homes financed, with over 15000 new members every year. It has served over 2 million members worldwide with a wide range of financial products and services.
Initially set up as the War Department Federal Credit Union with a purpose of providing financial services to members of the military and their families, PenFed Credit Union has expanded its membership to eligible groups such as government employees, contractors and family members of current members. The financial products and services offered by PenFed Credit Union are diverse and have best – in class rates, market-leading certificates, checking accounts, credit cards, personal loans, mortgages, auto loans, student loans and many others.
Members can avail of checking and savings accounts, credit cards, loans, mortgages, investment services and insurance products. Members availing the credit card are offered very competitive rates and rewards, including points and cash back programs. Loans and mortgages are another attraction at PenFed Credit Union, as they feature low rates, making it easy for the members to repay at convenient terms and times.
While PenFed Credit Union offers all traditional banking products and services, it also has a few unique offerings such as its Premium Online Savings Account. Deposits in this account offer a higher rate of interest when compared to traditional savings accounts and the best part is that there is no minimum balance requirement or monthly fee. Members of the US military can avail of the special PenFed Promise, a line of credit with low rates and flexible repayment options.
Membership in PenFed Credit Union is open to a wide range of individuals including military personnel, contractors, government employees and their families. Also, membership is open to anyone joining a qualifying organization or if they make a one-time donation to any one of the credit union's affiliated charities. All members can take advantage of the full range of services and products offered.
What sets PenFed Credit Union apart is its commitment to military personnel and their families by offering special rates and benefits to those who served or are serving in the military. These benefits include no-fee checking accounts, personal loans at affordable rates, and mortgages without any down payment. In addition to these products and services, PenFed Credit Union offers military personnel a variety of resources to help them manage their finances including a financial literacy program.
Members of the PenFed Credit Union also have the satisfaction of being a part of its support to charitable organizations and causes such as the American Red Cross, USO, Special Olympics and scholarship programs for deserving students.