Find below the customer service details of Consumers Credit Union, along with an overview of the financial services company.
Head Office
7200 Elm Valley Dr
Kalamazoo, Michigan 49009
United States
Support
Phone: 800-991-2221
Phone: 269-345-7804
Email: cuonline@consumerscu.org
______
About Consumers Credit Union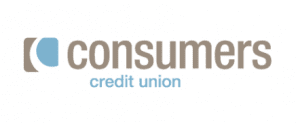 Consumers Credit Union is a noted name in the financial services industry in the United States. It is a not-for-profit cooperative that offers a wide range of services and loans that any bank could provide. The upside is that it offers these services at a very nominal rate. Consumers Credit Union was founded in 1951 and has its headquarters at Kalamazoo, Michigan. It offers services at 26 locations in the state of Michigan and lends financial services to over 108,000 members. Its services range from personal banking, business banking, membership, online banking, ATM services and loans of different kinds.
Along with competitive financial tools and a hassle-free banking experience, Consumers Credit Union says they offer the best service in town. Consumers Credit Union prides itself on doing business with a heart, and strives to make each member feel valued and a part of a large family. Membership is open to anyone who lives, works or attends post-secondary school in the Lower Peninsula region of Michigan. Members have access to 30,000 ATMs around the country that are fee -free. They also have access to a host of financial services and a top-notch team to help you with your finances and make it work for you.
When you become a member of Consumers Credit Union, you have the backing of their team of financial experts who will help you reach your financial goals. They will teach you how to budget, save, invest and generally move towards financial wellness. The credit Union offers banking on the go through their mobile app that can be downloaded from the Google Play Store for Android devices and on the App Store for iOS devices.
You can experience all the convenience of online banking with the Consumers Credit Union app. It enables you to transfer money, check your account balance, track all your investments and many more details right from your mobile device. The team also is ready to help with services such as mortgages, investments, business loans and insurance.
Personal banking at Consumers Credit Union is personalized and convenient. You could open a checking account, high interest checking account or a savings account. You could opt for their money market services, the liquid savings account or a CD account. They also have a special Youth account and IRA feature. You could depend on the Consumers Credit Union for loans in times of need. They offer mortgages, auto loans, recreational loans, personal loans and credit cards to see you through all your needs.
When you are looking to invest your money, you can rest assured that the Consumers Credit Union team of financial advisers will guide you to invest in the best option that suits your needs perfectly.
If you run a business, Consumers Credit Union offers a wide range of services such as business checking accounts, savings accounts, Money market services, CD, payroll and payment services and merchant services. Your business would be supported by SBA loans, commercial real estate mortgages, equipment loans, vehicle loans, business line of credit, small business express loans and a credit card service.