Find below the customer service details of Vietnam Post. Besides contact details, the page also offers a brief overview of the postal company.
Head Office
Vietnam Post Corporation
No 5 Pham Hung, My Dinh 2,
Nam Tu Liem, Hanoi, Vietnam
Support
Phone: 1900 54 54 81
Email: [email protected]
______
About Vietnam Post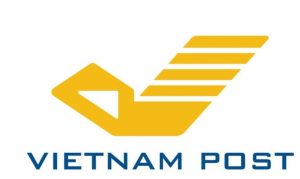 Vietnam Post is the chief agency responsible for postal services across Vietnam. Operating as part of Vietnam Posts and Telecommunications Group that was established in 2005, the company caters to individuals and businesses for all domestic and international post and parcel deliveries. Also known as VNPost, the parent group currently employs more than 70,000 across the country. As for the postal network, it includes 63 provincial and municipal posts and over 13,000 service points. Apparently every city or province of Vietnam has one central post office. The main mail route boasts of 62 mail truck routes with 120 mail trips each day. Additionally, you have 5 post offices to exclusively handle international inbound and outbound items. At the central areas, there are close to 12,000 postmen to pickup and deliver postal items. That alone proves the dependability and versatility of the postal agency.
Besides operating domestic and international post services, Vietnam Post also provides stamps, newspaper distribution, logistics, and a range of financial services like money transfer and payment collection. A member of the Universal Postal Union (UPU), you can visit the Vietnam Post website to locate a branch nearest to your address. You can locate an outlet by province or district. For sending documents or letters, there is the ordinary mail, registered mail and express mail services (EMS). Note that the weight cannot exceed 7kg. You can request for item to be picked from your address or do it self at any branch. Choose registered mail if you want proof of delivery so you are assured of same reaching safely. For same day or next day delivery, there is EMS. Through EMS you can send post nationwide and to over 100 countries around the world. If your item is lost or damaged, you can even claim for compensation.
For larger items, choose the parcel delivery service that allows up to 30kg. The details of permitted dimensions and weight are published online. You can send items to to 195 countries and territories. If you have large items to ship, you have consignment service at your disposal. It allows weight of up to 200kg. There are tools available online to get an estimate on a specified weight and destination. Additionally, you can virtually track and trace an item using the reference number. Besides postal services, visit Vietnam Post for quick money transfer across the country or outside. You have both Postal Money Order and Express Money Order service. Through money order service, the beneficiary can receive money at the nearest service point immediately after receiving notice. The service is provided at nearly 6,000 service points nationwide. The charges vary according to the amount. International money order service is also provided across branches. Beneficiary can receive money at partner post offices. As for banking service, they are provided at 63 post offices of cities and provinces. You can create savings accounts, withdraw funds, open deposits and much more. Not just that, you can even pay your utility bills or premiums.