Find below the customer service details of Hellenic Post. Besides contact details, the page also offers a brief overview of the postal company.
Head Office
1 Apellou str,
101 88, Athens, Greece
Support
Phone: +30 800-11-82000
Phone: +30 212-0000-800
______
About Hellenic Post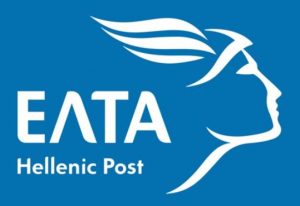 Hellenic Post is the state provider of postal services in Greece. Among the oldest in the world, it began in the year 1828 and currently operates from its headquarters at Athens. Owned by the Government of Greece, Hellenic Post's key services include letter post, parcel service, logistics and freight forwarding. Also popular by the abbreviation ELTA, the company's network includes more than 1,100 service points. Locate a branch nearest to you on the website. You can see the list of branches along with the operating hours online.
There are domestic and international services designed for both individuals and businesses. You can calculate postage and delivery timeframe through tools available online. For letter mail, you can choose between standard and priority delivery. If it is an important document and you need a proof of delivery, choose registered mail. Postal items cannot exceed more than 2kg. Priority mail letters are delivered within 3 to 5 days. If within EU, then you can expect the delivery in less than 3 days. Do declare value and insure item to claim compensation in an event of loss or damage. After dispatch, you can track the status through the reference number.
For large items, Hellenic Post has parcel service that is both affordable and reliable. Domestic parcel has a delivery time of up to 3 days. If you are not aware, the company also has international parcel delivery service through air, road and ship. Priority parcels are dispatched by air. Parcels cannot exceed more than 25kg. For door to door delivery and parcels up to 35kg, choose ELTA Courier. In select cities, you have same day delivery as well (2-5 hours). Of course, the cheapest and the fastest way of shipping items abroad is through the popular Express Mail Service (EMS). If you dint know, the EMS has a strong network of 200 postal networks. With EMS, you can be assured of item reaching destination within 2-3 working days and also have a proof of delivery.
Hellenic Post is not just a postal service operator. You can also avail banking products and request money transfer. Visit one of the branches to open a savings or current account for every day use. Additionally, you can create deposits, open debit/credit card and request for loan. That is not all, you can even pay your utility bills and taxes. Speaking of money transfer, you have more than 1,500 access points across the country to send and receive money. Choose Money Home postal orders for sending money from a post office to a recipient address across Greece. To send immediately, you want to ask for Money Express postal orders. There is Western Union if you want to send or receive money from outside the country. It takes just minutes to send money. The recipient can collect the cash by presenting valid ID along with transaction details.