Find below the customer service details of Tyson Foods. Besides contact details, the page also offers a brief overview of the multinational food company.
Head Office
2200 W. Don Tyson Parkway
Springdale, AR 72762
United States
Support
Phone: 1-800-643-3410 (general)
Phone: 1-800-416-2269 (Fresh Meats)
______
About Tyson Foods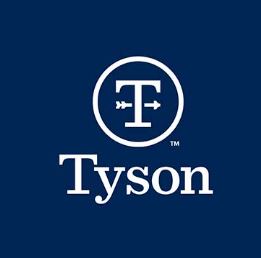 We always look for the freshest possible produce to feed our families. The fresher the food is, the healthier we are. Bringing American consumers fresh meats directly from the farm to your table, is Tyson. Tyson Foods, Inc. is a name to reckon with in the food industry in the United States of America. It is the second largest exporter, processor and marketing medium for chicken, pork and beef. It deals in meat and cultured meat products.
The company was founded in 1935 and has its headquarters in Springdale, Arkansas. Tyson is the largest exporter of beef in the US. Tyson has under its umbrella various food brands such as State Fair, Aidells, Jimmy Dean, Hillshire Farm, Ball Park and Wright Brand. Tyson generates a large volume of business, earning it the 79th rank in the 2020 Fortune 500 list of largest US corporations.
Their aim, from inception, has been to provide people with quality meat, and this philosophy guides them even today. Customers are assured of the freshest produce from special farms and hatcheries, and from independent farmers across the nation. Tysons started with bringing the best chicken from farm to table, and they have now diversified to pork and beef too.
Tyson's products are available in fresh, frozen and ready to eat varieties. Most families reach out for a Tyson pack when they are hungry or need to whip up a meal in a hurry. The major part of Tyson products are chicken based, but they do have a fair amount of other meats. You can buy products under the categories of breaded chicken, grilled chicken, fresh chicken, frozen chicken, chicken sausage, Any'tizers Snacks, meal kits and other products.
Any'tizers Snacks are delicious tidbits available in various flavors and styles – popular among them being Boneless Chicken Bites in Buffalo style and Honey BBQ Flavor; Popcorn Chicken, Buffalo Style Hot Wings, Tequila Lime Flavored Chicken Wings, Chicken Fries and Honey BBQ Chicken wings. Tyson has a range of Grilled Chicken packaged products that are fully cooked and contain 100% white meat. This enables you to whip up a meal in no time.
They have fourteen grilled chicken products such as Roasted Chicken Breast Strips, Roasted Fajita Chicken Breast Strips, Chicken Breast Strips with Parmesan herbing, Grilled Chicken Breast Strips, Oven Roasted Diced Chicken Breast, Chicken Breast Filets, Pulled Chicken Breasts, Blackened Chicken Breasts, Black Pepper Herb Seasoned Chicken Breast strips, Sweet Teriyaki Chicken Filets, Chicken Breast Nuggets and Buffalo Chicken Breast Strips.
You can also choose from a selection of Tyson Meal Kits that contain delicious and easy to prepare meals in one package. Opt for one of the Chicken and rice meal kits in a variety of flavors, Noodle Casseroles in Chicken or Beef, and Pork Rib Meal Kits in different flavors. Beef lovers can try the Beef Roast with Vegetables or Asian Noodles with Beef kit. They have an option of Pasta Meal kits too with different meat options.
Tysons offers a range of fresh chicken products such as skinless breasts, thighs, breast tenderloins, ground chicken, wings, drumsticks and whole chickens of different sizes. At Tysons, you also have a selection of frozen chicken products for those times when you need to make a meal within short notice.