Find below the customer support details of Twint app. Besides contact details, the page also offers a brief overview of the Swiss payment solutions provider.
Head Office
Stauffacherstrasse 41
CH-8004 Zurich,
Switzerland
Support
Email: twint@twint.ch (support)
Email: info@twint.ch (general)
Phone: 058 667 98 41 (corporate)
______
About Twint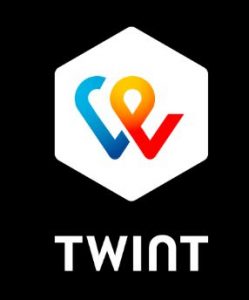 Twint is a leading digital mobile payment platform in Switzerland, boasting over 4 million registered users. With the Twint app, you can conveniently transfer money and make payments at stores, supermarket cash registers and vending machines. Twint provides numerous options and is designed with ease of use and simplicity in mind. The parent company Twint AG has been a pioneer of several technologies. It has been in the forefront in developing Switzerland's digital currency since the inception in 2014. The company merged with Paymit in 2016.
Today, some of Switzerland's largest banks have incorporated the Twint platform, considered a Swiss standard solution for mobile payments. Based in Zurich, Twint allows you to transfer money from one phone to another in real time. You can also request and receive money from family and friends. To pay at the parking meter without using coins, simply scan the QR code attached to the parking meter. The Twint app allows you to digitally store an increasing number of cards. Whether you have a customer loyalty card, such as the Coop Supercard, or a membership card, you can benefit from cards every time you pay with Twint.
Twint is compatible with both fixed and mobile stand-alone Worldline payment terminals with displays, as well as cash-register-integrated Worldline payment terminals. The generated QR code is displayed on the screen and can be scanned by the Twint user.
Additionally, it offers a simple and efficient payment solution for ecommerce players. Vendors can integrate Twint into their web shop or app to make payment easier for customers. The check-out process is straightforward as the user is not required to enter data manually. .
Need to pay for parking? Twint allows you to park conveniently at a variety of parking locations throughout Switzerland. In addition to scanning the QR code on the parking meter, you can purchase a parking ticket directly through the Twint app. And if you need to refuel, Twint allows you to pay securely with your smartphone directly at the gas pump. There's no need to walk to the payment terminal or to the gas station anymore. You will save time as you refuel your vehicle.
There are more ways Twint can be useful. You can provide donations and support people that require immediate assistance. Additionally, you can buy digital vouchers with a few clicks rather than trawling through numerous websites. And if you need an insurance, taking one is a piece of cake, through the Twint app.
Any customer with a Swiss bank account can use Twint, regardless of the brand of their smartphone. Top banks that have incorporated the platform include UBS, PostFinance, Raiffeisen, Zuercher Kantonalbank, BCV, Credit Suisse, and SIX to name a few. You can visit the Support section on the website for content on a wide range of issues. You are advised to contact the bank if you have questions regarding the bank's Twint app.