Find below customer service details of Tuffnells, UK. Besides contact details, the page also offers a brief overview of the parcel delivery company.
Head Office
Tuffnells Parcels Express Ltd
Rowan House, Cherry Orchard North,
Kembrey Park, Swindon SN2 8UH
Customer Service
Phone: 0330 838 4230
Phone: 0330 838 4233
Phone: +44 (0) 800 138 8343
Email: [email protected] (corporate)
Email: [email protected] (claims support)
Email: [email protected] (general)
______
About Tuffnells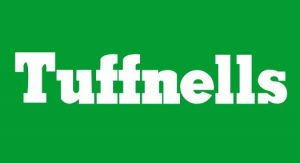 Tuffnells is a British large parcel delivery company boasting a history of over 100 years. Founded by Harold J Tuffnell in 1914, Tuffnells has a fleet of 600 vehicles delivering more than 15 million packages each year. The company employs more than 1,700 and operates from its headquarters at Kembrey Park, Swindon. In 2014, Tuffnells was acquired by Connect Group PLC. The business to business distributor serves both small and large business enterprises across UK. Tuffnells services include both domestic and international delivery.
Booking of parcels can be done at any of the nearest Tuffnells depot. There are about 38 depots across the country. Locate one nearest to your address by entering your postcode on the website. The depot network includes Aberdeen, Andover, Basingstoke, Belvedere, Brierley Hill, Bristol, Conventry, Crawley, Darwen, Felling, Lanark, Leeds, Lockerbie, Manchester, Newark, Newport, North London, Northampton, Norwich, Oxford, Perth, Plymouth, Sheffield, Slough, Stafford and Westbury.
The company claims to regularly handle large and heavy parcels of over 4,000 businesses. If looking for next day delivery of your parcel, Tuffnells assures you the speed and promptness, no matter what the size and weight. You can opt for delivery before 09:30am, 10;30am and 12:00 noon. Need a low-cost delivery service? Then the Economy Service is best suited for you. Expect the delivery to be made within 3 days. The Offshore Delivery is for sending consignments across Ireland and neighboring locations.
For consignments that are less than 5 kg, be it documents or small parcels, there is a specialised delivery service called Databag. Your goods are packed into a Data Bag and sealed for security. Want to pick up an item from a location and dropped to your address? The Fastbak offers just that. Need to deliver an item overseas? Tuffnells offers international delivery service through its network of logistics and partners. Consignments can be booked for over 160 countries.
Tuffnells offers fully insured deliveries with coverage for goods in transit against loss, damage or theft. The insurance is designed to provide protection and compensation. Have a claim to make? You can download the Claims form or speak to support via email or phone. You are advised to communicate with your depot on the potential loss or damage. The claim form must be submitted within 42 days from booking.
Booking of new consignments can be done through Ezeelink software. You can easily arrange deliveries, collections and even create labels. Existing customers can track and trace the delivery through the consignment number or unique reference number. Through the tracking you can be informed on when to expect delivery or collect consignment from local depot. According to the website, undelivered parcels are taken back to the local depot and stored in a safe place.
Customers can also register on the MyTuffnells website to view recent orders, status of current deliveries, view proof of deliveries, see historic order details or raise a complaint. For complaints or queries on depot locations, cancellation, refund, career, or others, reach the Tuffnells support.