Find below customer service details of CitySprint, UK. Besides contact details, the page also offers a brief overview of the courier company.
Head Office
CitySprint (UK) Ltd
58-62 Scrutton Street
London, United Kingdom
Customer Service
Phone: 01793 836 075
Phone: +44 20 7880 1000
Email: [email protected]
Other Contacts
Phone: 020 7880 1069 (London Central)
Phone: 020 7473 7671 (London East)
Phone: 020 7880 1000 (London North)
Phone: 020 7264 2510 (London South)
Phone: 020 7880 1000 (London West)
Phone: 01179 555566 (Bristol)
Phone: 020 8814 1414 (Heathrow)
Phone: 0121 3597788 (Birmingham)
Phone: 0141 4201800 (Glasgow)
Phone: 0131 4531800 (Edinburgh)
Phone: 0161 8779348 (Manchester)
Phone: 0191 2260005 (New Castle)
Phone: 0292 066 4040 (Cardiff)
______
About CitySprint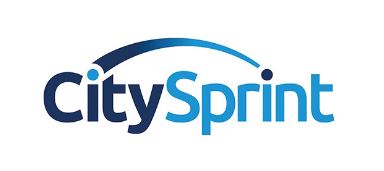 CitySprint is a popular same day delivery service in the UK, operating since 1999. Founded by Ian Lewis and Andrew Bernard, the brand has a robust nationwide network, with services tailored for individuals and businesses. Across the UK, there are currently over 5000 couriers and 40 service centers. CitySprint boasts of having the largest same day courier fleet in the UK. Deliveries are made through pushbikes, motorbikes, small and large vans. The dedicated team of couriers ensure packages are swiftly delivered to addresses, thanks to the largest pushbike fleet in London. All the couriers undergo rigorous training and background checks.
The vehicle to be used depends on the parcel size and content. Be it motorbikes or vans, they are GPS enabled with technology that offers customers transparency. To book a parcel, you can visit any of the nearest service centers. Locate one closest to your address on the website. The network includes London, Medway, Reading, Brentwood, Brighton, Dartford, Gatwick, Heathrow, Oxford, Bristol, Plymouth, Southampton, Letchworth, Norwich, Cambridge, Northampton, Birmingham, Nottingham, Warwick, Leeds, Manchester, Newcastle, Edinburgh, Glasgow, and Cardiff. Internet users can get a quote or book a courier directly on the website. Customers can choose from same day, overnight, and international delivery. CitySprint is open all 365 days of the year.
For an overview of the services, the SameDay courier is a reliable nationwide delivery operating 24 hours a day. Customers can send and receive packages through the network of 5000+ couriers. With this, you can have your package collected in less than an hour. You can choose your vehicle type as well. If it is a secure or priority courier, there are services designed with same in mind. Other services include next day delivery, which is an overnight courier service; international courier for express delivery worldwide; and freight service for large and heavy parcels.
You can book a delivery online through the intuitive booking platform. Pricing starts from £7 a package. Payment can be made using all major credit cards. Register for a business account for exclusive pricing and rates. With a registered account, you can save contacts and addresses, and swiftly place order for new deliveries in future. Customers also enjoy real-time online tracking. From collection to delivery, users will get regular updates. Also, track parcel online by entering the job number and account number.
Interested in courier jobs? Job seekers can apply online to be a self-employed CitySprint courier. You can choose to join the national fleet as pushbike, motorbike or van courier. Job seekers enjoy flexible working hours and weekly payments that are deposited directly into bank account. For complaints or queries on store locations, delivery status, cancellation, career, or others, reach the CitySprint support.