Find below the customer service details of TradingView. Besides contact details, the page also offers a brief overview of the charting platform.
Head Office
470 Olde Worthington Rd, Suite 200
Westerville, OH 43082
United States
Support
Email: [email protected]
Email: [email protected] (app support)
_____
About TradingView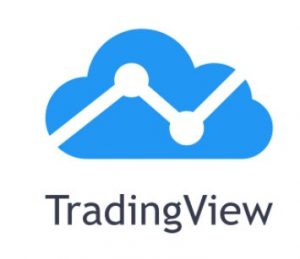 No active trader and investor of stock can be unacquainted with TradingView. The web-based trading platform offers impressive charting tools and technical indicators. Launched in the year 2011, the fintech company operates from its headquarters at New York, US. More than 15 million active users access the platform each month for charting and trading on stock, futures and forex. Popular for the technical analysis tools, the website supports most global markets. There is also an active community on TradingView that shares trading ideas and showcases scripts. Already there are more than 100,000 custom scripts and indicators uploaded by traders and investors. TradingView is on the top 100 most popular websites by Alexa.
Major indices supported by TradingView currently include SPX, IXIC, DJI, VIX, TSX, UKX, DAX, KOSPI, MO225, HSI, STI, XJO, SMI, TAIEX, XU100, NIFTY, SENSEX, GNRI, BSEX, NSE30, IBOV, ME, IMV, and ICAP, to name a few. As for currency indices, you will find DXY, EXY, BXY, SXY, JXY, CXY, AXY and ZXY. Besides stocks, future and currency, you also will find prices and charts for cryptocurrencies like Bitcoin and Ethereum. When on the website, you have the option to either start with the charting tools or peruse through the trading ideas and scripts. If you are looking for a screener, you will find a forex and stock screener with option to filter by performance, valuation, dividend, margin, balance sheet or oscillator. Add to that top gainers, top losers, overbought/oversold stocks and those touching new 52-week high and 52-week low. If you want to screen stocks by indicators, you will find in the list simple moving average, exponential moving average, stochastic, parabolic SAR, and RSI.
If you are new on TradingView, you can start with a free account and upgrade when needing to access the full suite of features. The cloud-based platform can be accessed on web browser or smartphone app. When you access the chart, users can add a list of stocks to watchlist, see live rates, set alerts when conditions are met, read headlines related to stock and read comments and discussion. Alerts can be set on price, indicators, strategies or drawings. Coming to the tools and indicators, you can change appearance; change candles to bars, line, renko or hollow candles; and see chart by seconds, minutes, hours or days. Traders and investors can find more than 50 drawing tools and 100+ prebuilt indicators. The list of indicators include the Bollinger Bands, Ichimoku Cloud, MACD, Momentum, Moving Average, Parabolic SAR, RSI, Stochastic, TRIX, Volume Oscillator, VWAP and Williams %R. There are also candlestick patterns such as Doji, Hammer, Harami, Spinning Top, Marubozu and Morning Star.
Good at writing your own strategy? The Pine Script helps you write and share indicators and strategies. You can backtest your strategy and even access a library of more than 100,000 indicators. The Ideas section on the website will showcase editor's picks on some of the top trading ideas on a number of scripts. Additionally, you can chat in real-time or view live streaming and video ideas. The market data coverage, drawing tools and technical indicators can be accessed by users for free. However, for complete set of charts, intervals and indicators you need to upgrade to Pro, Pro+ or Premium. In Plus, you can set 5 indicators per chart, view 2 charts in one window and set custom time intervals. The Pro+ offers 10 indicators per chart, 4 charts in one layout and 30 server-side alerts. Under Premium, you have 25 indicators per chart, 8 charts in one layout an 400 server-side alerts. You also enjoy different alert conditions on each plan. You can view and compare the features on the Pricing page. Payment for paid plans can be made using any major credit card or PayPal. The subscription can be cancelled at any time. New users can start with a free trial before paying. For queries or complaints, you can open a ticket or reach the support through email.