Find below the customer service details of Stouffer's. Besides contact details, the page also offers a brief overview of the frozen food brand.
Head Office
30003 Bainbridge Rd,
Solon, Ohio, 44139,
United States
Support
Phone: 800-225-1180
_____
About Stouffer's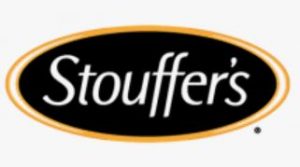 In today's busy lifestyle, frozen prepared foods are a boon to those in a perpetual hurry. It has now become very easy to prepare classic meals without all the time or effort. One of the most popular brands of frozen foods that are already prepared and ready to cook is Stouffer's. It was founded in 1922 and is currently owned by Nestle. Stouffer's is known for its range of mouth-watering frozen products such as lasagna, ravioli, Salisbury steak, meatloaf and macaroni and cheese. Health conscious patrons love one of its other lines, Lean Cuisine, as it has a selection of food products with reduced fat content. Stouffer's serves families in the United States and Canada.
All of Stouffer's products combine traditional classic recipes with a twist to keep the taste buds alive. Stouffer's Lasagna is very popular as a family meal as it is easy to whip up and the flavors are as traditional and satisfying as the recipes made from scratch. The secret to this flavorful lasagna lies in the fact that twice the quantity of meat is used and three types of Cheese add to the creamy texture. Little wonder that Stouffer's is the leading brand of frozen lasagnas in the United States. Lasagna comes in convenient sizes for one, family size and party size and is available in beef, pork and meatless versions. Popular lasagna dishes at Stouffer's are Cheese lovers lasagna, Classic Lasagna bites, Lasagna Italiano, and meat lover's lasagna.
Another classic comfort food that is in demand at Stouffer's is their Mac n Cheese. They have a traditional recipe that uses 100% real cheese that gives the dish the silky creaminess that is loved by young and old alike. Mac n Cheese comes in four convenient sizes- for one, large, family size and party size – so one can choose according to requirement.
Stouffer's also presents other classic dishes such as Baked Ziti with pure beef, Baked Chicken with gravy and mashed potatoes, Cheddar Potato Bake, Cheese Enchiladas, Cheese Manicotti, Chicken Alfredo, Chicken Parmesan, Chicken Enchiladas, Chicken Marsala, Chicken and Mushroom Marsala, Chicken a la King, Chicken Fettuccini Alfredo, Chicken and Broccoli Pasta Bake, Chicken Pot Pie Bites and Chicken Fajitas.
Also popular on their list of Entrees are Creamed Chipped Beef, Escalloped Chicken and Noodles, Meatless Fettuccine Alfredo, Fish Filet, Classic Fried Chicken, Grandma's Chicken and vegetable rice bake, Green Pepper Steak, Harvest apples baked with cinnamon, Spaghetti and meatballs, Spinach soufflé, stuffed peppers, Italian Sausage Pasta and Meatloaf.
Stouffer's has introduced a new line of Pub Classics with a freshly curated menu consisting of classics such as Barbeque recipe burger with bacon, Ranch Fried Chicken, Rigatoni with Chicken and Pesto, Roast Turkey, Roast Turkey Breast, Romano crusted Chicken, and their signature Salisbury Steak.
The Stouffer's website has a recipe section that gives delicious, yet simple recipes and suggestions to jazz up your meals. One can choose the protein of choice from Beef, Pork, and Chicken, Turkey or meatless. Next, you choose the cooking time of your choice – less than 30 minutes, 30 minutes to 1 hour or longer than an hour. This enables you to choose the recipe convenient to you. The beauty of the recipe corner is that you can opt for the cooking style of your choice such as microwave, oven grill, slow cooker or stovetop as per the availability at your home.