Contact Star Health Insurance: Find below customer service details of Star Health Insurance, India, including phone and email. Besides contact details, the page also offers a brief overview of the insurance provider. Reach the customer service below for support, complaints or feedback.
Head Office
Star Health and Allied Insurance Co Ltd
No.1, New Tank Street, Valluvarkottam High Road,
Nungambakkam, Chennai 600 034
Customer Service
Phone: 1800-425-2255
Phone: 1800-102-4477
Phone: 044-2853 2060
Email: [email protected]
______
About Star Health Insurance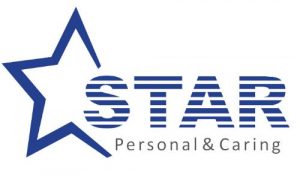 One of the most trusted insurance companies in India, that deals with health insurance, overseas mediclaim and personal accident insurance is Star Health Insurance. Officially called Star Health and Allied Insurance Co Ltd, it started operations in 2006. Unlike other insurance providers who diversify into too many categories, Star Health Insurance focus only on three areas and ensure that every policy holders gets proper and timely service. In the area of health insurance, Star Health Insurance, offers many tailor made health insurance packages to suit every need and configuration, thus bringing health insurance within every man's reach. With a capital outlay of Rs 1050 crores, Star Health Insurance is on firm ground and are now leaders in health insurance, overseas medical claim policy and personal accident policy.
The mainstay of Star Health Insurance remains its health insurance sector. In the travel insurance offerings, Star Health insurance has many flexible plans to ensure health while travelling abroad so that unexpected health issues do not put you in trouble. Overseas travel insurance allows travelers to purchase flexible insurance suited to their travel plans through a very simple and easy process. Extension of the plan from abroad is also possible. The main plans are Star Travel Protect Insurance policy, Star Corporate Travel Protect Insurance Policy and Star Student Travel Protect Insurance Policy – in fact a policy for every need.
The final offering of the Star Health Insurance Company is Personal accident insurance, which usually shakes up a persona and family both psychologically and financially, because they happen when least expected. The Accident Care Individual Insurance Policy and Student care policy are in fact like a boon to the person affected and their family. Buying a policy is easy and claims are also very easily processed. Of course a few documents are required to be submitted at the time of claim so that you may get a cashless treatment at a network of affiliated hospitals through the country. Instant online renewal of policy is also available so that your protection is always ready and you are financially able to face any eventuality.
The website has a wealth of information on the various plans, the process for claims and much more. Some of the popular plans include Family Health Optima, Senior Citizens Red Carpet Health Insurance, Star Comprehensive Insurance, Medi-Classic Insurance, Star Health Gain, Super Surplus Insurance Star Net Plus, Diabetes Safe Insurance, Star Special Care, Star Criticare Plus, Star Cardiac Care, Star Travel Protect, Star Corporate Travel Protect, Star Student Travel Protect, Accident Care Individual, Student Care, Janatha Personal Accident, to name a few.
You can buy an insurance now online by selecting the type and sum insured. The insurance plan can be confirmed online using major credit/debit cards and net banking. Existing insurance holders can renew their policy with policy number and date of birth. As for cashless claims, policy holders must approach the insurance desk of the hospital and show the ID card for verification. Make sure the hospital falls under the Star network for smooth claim process. Fill the claim form and submit along with it the hospital bills and original documents of treatment. You can get more relevant information on the claims process and disbursement of funds under the Claims section of website. Visit the Downloads section for brochures or forms on field visit report, preauthorisation, KYC application, or proposals. For more information or queries on branch locations, online policy application, cancellation, claims, career, or others, reach the Star Health Insurance support.