Find below the customer service details of John Hancock. Besides contact details, the page also offers a brief overview of the financial company.
Head Office
200 Berkeley Street
Boston, MA 02116
United States
Support
Phone: 800-344-1029 (annuities)
Phone: 800-624-5155 (group annuities)
Phone: 800-732-5543 (life insurance)
Phone: 800-377-7311 (long term care)
______
About John Hancock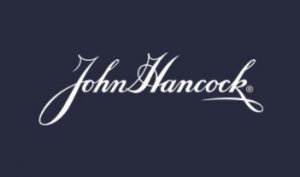 As much as John Hancock is known as an American patriot, the name is synonymous with dependable and timely assistance as a life insurance company, named in honor of John Hancock. Founded in 1862, with its headquarters in Boston, John Hancock is a leader in the insurance and financial services sector and is currently acquired and owned by Manulife Financial, a well-known multinational life insurance company. John Hancock provides services in the fields of life insurance, long-term care insurance, mutual funds, college savings plans and retirement plan services. It has upward of 6700 employees working for it, providing succor to over 3.5 million customers. The company has received A+ financial rating and has paid more than $7.2 billion annually to customers and their beneficiaries.
John Hancock is strongly committed to helping Americans make wise investments and invest in plans that make their lives secure, healthy and easy. Individuals, companies and businesses have different options that they can choose from. In the individual category, one can opt for various plans under annuities, college savings plans, group annuities, life insurance, investment plans, retirement plans, safe access accounts, and travel insurance. Life insurance is the key product at John Hancock. Many times, the key provider of the family meets with an accident or loses his/ her life due to illness or other calamity and the family is left without support. A variety of custom made life insurance plans are available to ensure that families are covered for all exigencies, and all financial needs and aspirations are catered to – both short-term needs and long-term requirements.
Getting life insurance at John Hancock is simple and designed to suit individual needs. The premium you pay depends on the age of the insured, his/her health status, the amount insured for and the duration of the insurance coverage. The friendly John Hancock financial advisors will guide you on how much you should insure yourself for, and which plan is most suitable for you based on your family's expenses – immediately and in the long run. You can opt for either term insurance, which provides cover for a fixed period such as 10 to 30 years, or life insurance plans that continue till your demise. In both plans, your beneficiaries can use the proceeds in any way they deem fit – to clear debt, to pay for expenses, to pay off mortgage, rent, credit card bills, utilities bills, health care, car payments, college fees, retirement expenses etc.
A unique life insurance plan by John Hancock Insurance Company is the John Hancock Aspire plan. This is specially designed for people with diabetes – both Type 1 and Type 2. Along with insurance protection, John Hancock extends personal support enabling customers to lead healthier and longer lives. The expertise and experience of advisors at the firm will help you invest your hard earned money in the most suitable plan or combination of investment plans such as mutual funds, annuities, college funds, retirement funds and any other requirement you may have.