Find below the customer service details of Blue Cross Blue Shield. Besides contact details, the page also offers a brief overview of the insurance company.
Head Office
Blue Cross Blue Shield Association
225 N. Michigan Avenue
Chicago, IL 60601-7680
United States
Support
Phone: +1 888-630-2583 (general)
Phone: +1-855-682-7965 (GeoBlue support)
_____
About Blue Cross Blue Shield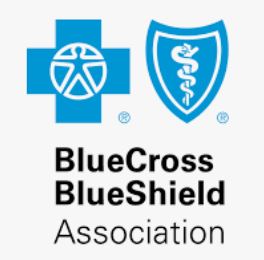 A name synonymous with protection and fear-free living across the United States is Blue Cross Blue Shield insurance company. As the name suggests, this is a company formed by the amalgamation of two premier insurance companies – Blue Cross Association and Blue Shield Association. Blue Cross Blue Shield (BCBS) is a group of 35 distinct US insurance companies providing health insurance and personalized health care to individuals, families and employees across the nation. About 110 million subscribers live a life of confidence and have no need to worry that they will suddenly be faced with an illness or accident that would financially cripple them for life. At Blue Cross Blue Shield, one can get an individual customized insurance plan and the support of over 1.7 million doctors and hospitals tied up with Blue Cross Blue Shield companies.
Blue Cross Blue Shield has presence across all US states. You can find a doctor or branch nearest to you through the search tool on the website. In collaboration with other global insurance providers, Blue Cross Blue Shield Global, BCBS Geo Blue and Bupa Global have operations in over 170 countries across the globe. There are also many independent companies that are licensed to use the trademark name and offer the same quality of insurance services. So whether you live in the US or in other parts of the world, you can be assured of comprehensive health coverage and access to excellent health care and hospitals when in need.
When you choose to be a part of the Blue Cross Blue Shield, you are assured of the best plan, immediate health care, best doctors and hassle free payments. The BCBS card has the power to get you into the best hospitals and is universally accepted by doctors and specialists in all the states of the US. Blue Cross Blue Shield executives will help you choose the best plan for you and your family or your employees by explaining all the features of each plan. You can then make a choice of the most suitable health insurance plan, and be assured of help at the right time.
Their website is a great source of information, and you can enter your zip code and a few other fields and you will get all details of your insurance coverage. You will get details of your primary care physician who will be your first point of contact and will be your personal care provider. Once you subscribe to a health insurance plan with Blue Cross Blue Shield, you will be given a 3-letter member ID number which you can use on the website to get details about your personal or group health insurance coverage and claims. Many other options such as changing your plan, estimation of cost of medical requirement, filing a claim, and following up with claim status are possible on the website.
Employers who choose Blue Shield Blue Cross to insure their employees get unmatched benefits, local facilities and best plans to ensure that all employees are safe and covered under every eventuality.