Find below the customer service details of General Mills. Besides contact details, the page also offers a brief overview of the global food company.
Head Office
General Mills, Inc
1 General Mills Blvd
Minneapolis, MN 55426
United States
Customer Service
Phone: 1-800-328-1144
Phone: 1-800-248-7310
_____
About General Mills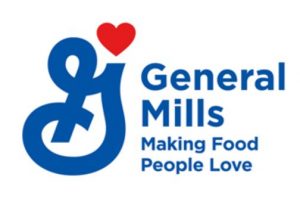 Generations of Americans have grown up eating branded consumer foods manufactured and marketed by General Mills Inc. Well-known brands such as Pillsbury, Häagen Dazs, Cocoa Puffs, Cheerios and Trix are all products of General Mills. Trusted by young and old alike, General Mills is over 150 years old and is headquartered in Golden Valley, Minnesota. When you walk into any supermarket or any home pantry in the US or in global supermarkets, you would definitely find more than one of the food brands manufactured by General Mills. The extent of their reach and their success is evident from the fact that they have 38,000 people working for them around the world and provide services in six continents. The company's products are available in ten countries in the Asia Pacific region, all over Canada and the United States in North America, in eleven countries in Europe and in five countries in Latin America and South Africa.
General Mills manufactures a whole range of food products – both ready to eat, and vital cooking and baking ingredients. Baking products include Pillsbury flour and refrigerated dough, Gold Medal Flour, Bisquick range and Betty Crocker mixes. Prominent brands among the cereals manufactured by General Mills are Cascadian Farm, Cheerios, Chex, Fiber One, Lucky Charms, Count Chocula, Trix and Wheaties. Generations of Americans have grown up starting their day with one or the other brands of General Mills cereals.
They have an intriguing range of ready to roll and bake doughs and pastries that make home baking a child's play. You could choose from Jus-rol, Knack and Back and Pillsbury. General Mills has farm fresh fruit on sale from their Cascadian Farm synonymous with sun ripened, organic blackberries, strawberries, blueberries, raspberries and peaches. These luscious fruit can be had plain or over cereal and in smoothies. Häagen-Dazs ice creams are known all around the world for their unique flavours and creamy texture. General Mills also offers ready to cook dinner packs such as Annie's, Old El Paso and Hamburger Helper, Green Grant frozen and canned veggies and delicious sides from Betty Crocker – all taking the stress out of whipping up a meal.
You could opt for fresh organic produce such as Muir Glen, Cascadian Farm or First frozen fruit, vegetables, snack bars and delicious fruit spreads to add health to your meals. Check out their range of pastas, frozen pizzas, pizza poppers and bagels from their top line brands Annie's and Totino's, and you will surely never be disappointed. General Mills also manufactures four famous yogurt brands: Yoplait, Annie's, Mountain High and Liberte. You will find a variety of yogurt from Greek to plain and fruit flavored – something to suit your every mood. For times when you feel like a munch, pick up one of the twelve snack brands offering loads of munchies. Soups in myriad flavours and ingredients are also available from General Mills. To keep your pet happy, they also have Blue Buffalo pet food options for your dogs and cats.
All General Mills brands and products can be bought off the store shelves or from the comfort of your homes by doing some online shopping. Visit their website and browse through the products available. Use the product locator button to check if the product you want is available for online purchase. You can also buy General Mills products online on Amazon, Walmart, Target and Kroger as well.