Find below the customer service details of Fred Loya Insurance. Besides contact details, the page also offers a brief overview of the insurance company.
Head Office
1800 N. Lee Trevino, Suite 201
El Paso, TX 79936
United States
Support
Phone: 1-800-444-4040 (general)
Phone: 1-800-880-0472 (claims)
Email: [email protected]
______
About Fred Loya Insurance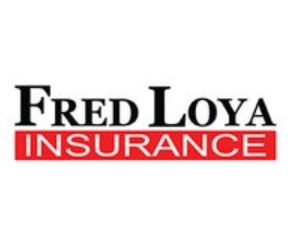 One of the top general auto insurance companies in the southern states of the US, is undoubtedly Fred Loya Insurance Company. From humble beginnings with a single store in 1974, their commitment to integrity, affordability and superior service has earned them a place as the 18th largest Hispanic owned and operated top 500 companies. It currently has over 5500 employees and services the states of Arizona, Alabama, California, Colorado, Georgia, Indiana, Illinois, Nevada, New Mexico, Ohio and Texas. Plans are actively afoot to expand their footprint in more neighboring states.
Fred Loya Insurance is popular for its reasonable rates of auto insurance, customers wishing to avail the most in-demand general auto insurance can get free insurance quotes, and this endears the company to them. Little wonder then, that Fred Loya Insurance has a whopping $500 million premium payments and has insured over 600,000 drivers in the Southern states of the US.
Over 200 adjusters are on the rolls of Fred Loya Insurance and they look through all the claims that come in. Local teams in different service centers provide hands-on help to the customers and claimants. They are fully supported by a complete legal team comprising attorneys, paralegals, assistants and help staff. This results in rapid clearance of claims. It is said that they handle around 10,000 claims per month with payouts touching $25 million every month. The success of Fred Loya lies in the fact that they are easily accessible in all cities and towns – in malls, shopping centers, offices and important points in the cities. They even have service points in large Californian grocery chain stores such as Superior, Cardenas, Fiesta Whole Food and Liborio, making it easy for customers to approach them and do business with them. As for Texas, they have agencies in Lowe's Food Stores, some Walmart's and Fiesta Marts.
Getting insurance at Fred Loya Insurance is easy, as your past driving records or credit history is not taken into consideration. You can get free quotes for general auto and car insurance and that lets you decide what works best for you. Down payments are affordable and payment schedules can be fixed on a monthly basis so the burden of a one-time payment is reduced. You can visit a Fred Loya Insurance office nearest to you or you can get an instant quote over the phone on a toll free number. You would need to have on hand certain details such as information about your current policy, information about current vehicle and your driving record, driver's license number and Vehicle Information Number (VIN) . Once you get a quote, you can decide the most convenient policy for you and pay your insurance premiums online.
The three dedicated claims branches and the trained staff who can examine and process all claims in record time, also easily service claims at Fred Loya Insurance. You may call the toll free number to connect to a representative who will help you with initial proceedings. Your claim will then be assigned to a professional liability claims adjuster within a turnaround time of 24 hours. Investigation will commence on the type of damage, parties involved, and other relevant details. When the procedure is complete, claims are settled.