Find below the customer service details of 2degrees, New Zealand. Besides contact details, the page also offers a brief overview of the telecom company.
Head Office
2degrees Mobile Limited,
PO Box 8355,
Symonds St, Auckland
New Zealand
Support
Phone: 200 or 0800 022 022
Phone: 0800 022 055 (sales)
Phone: +64 22 200 2000
Email: [email protected] (mobile)
Email: [email protected] (broadband)
_____
About 2degrees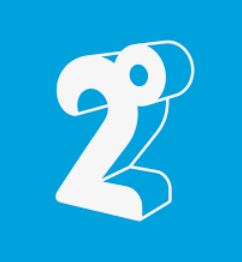 2degrees is a New Zealand-based telecommunications company offering mobile and broadband Internet services. Founded in 2001, 2degrees is currently the third largest telecom provider and offers 3G, 4G and 5G connectivity. It claims to have a coverage spanning 98% of the country. Users enjoy blazing speed with the 4G LTE network that already has a coverage of 96% of the population. 2degrees has spent over $1bn since 2009 for building a full-service mobile network and infrastructure.
For new connections, locate a 2degrees store nearest to you using the store locator online. As of 2020, the company caters to more than 1.6 million users across the country. There are plans designed for individual as well as business purposes. Mobile users can opt for either prepay or monthly plans. You have plans starting for as low as $10 a month offering 250MB data, to $40 a month offering 4GB data, unlimited calls and texts to New Zealand and Australia, and $70 a month that comes with 25GB data. There are weekly, monthly as well as 14 days plan to choose from. The best part? Users can transfer unused data over to the next month for up to a year. All plans come with free voicemail, hotspot and free SIM delivered to your doorstep.
Download the 2degrees smartphone app to have add-ons to your number when you are low on data. There are voice as well as data packs that can be added to your number with different validity. You can in fact buy mobile data by minute, hour or day. Top up of prepaid numbers can be done on the web or smartphone app using debit/credit card or Internet banking. Additionally, you can also track usage, activate new services, download invoices and pay any outstanding bills.
Besides prepay plans, users can opt for Pay Monthly which gives you endless mobile data and free hour of Max speed data every day. Additionally, you also enjoy economical roaming rates in over 100 destinations. You can even add more people to a single plan. Speaking of broadband, you can connect to Internet with fibre, wireless 4G, VDSL or ADSL broadband. The wireless broadband works on 4G so you can stream and download without any lag. However, note that they are available in selected 4G coverage areas. For stable Internet, opt for fibre connection that comes with option of up to 100/20Mbps and 900/400Mbps. A home phone line can be added to either of the packs. The installation is free when opting for a 12-month plan. If you need to shop for a modem, accessory or even a smartphone device, you can head to the 2degrees estore. You can purchase an Apple or Samsung device with interest-free installment. For queries or complaints on activation, cancellation, refund, troubleshooting, or others, reach the 2degrees customer service via phone or email.