Find below the customer support details of Samsung Pay. Besides contact details, the page also offers a brief overview of the digital wallet.
Head Office
129, Samsung-ro, Yeongtong-gu,
Suwon-si, Gyeonggi-do, 16677,
South Korea
Support
Phone: 1-800-270-4169 (US – Samsung Pay Cash)
Phone: 1-800-SAMSUNG /726-7864 (US – Samsung Care)
Phone: 0333 000 0333 (UK – Samsung Care)
Phone: 1800-123-7729 (India – Samsung Pay support)
Email: customerservice@samsungpaycash.com (Samsung Pay Cash only)
Web: Twitter Support
______
About Samsung Pay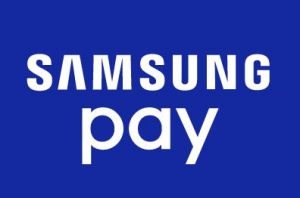 Leave your wallet at home with Samsung Pay. If you already have a Samsung phone, it's simple to set up Samsung Pay and take advantage of the extra layer of security that comes with contactless payment. First introduced in 2015, Samsung Pay works through your phone's NFC (Near Field Communication). Not only do you avoid keeping your debit or credit card upon your person, but the use of NFC technology means your card details are not stored on your phone itself, but a virtual card number is assigned to your phone to carry out contactless payments, allowing the details of your bank card to remain secure. In the case of phone theft, Samsung Pay allows you to remotely remove the bank card details from your stolen phone.
The insurance on your money offered by your bank also covers any purchases you make using the app. Samsung Pay is also an excellent option when your bank itself does not offer contactless payments. You need not limit your expenditure to one bank card either, Samsung Pay supports storing up to 10 bank cards on your phone. Currently, the service is available in more than 15 countries including US, UK, India and China. Although most reputable vendors are compatible with Samsung Pay, a full list of compatible banks can be found here. Due to the modern technology used by this method, some older phones are not capable of using Samsung Pay. You can check the full list of compatible devices here.
Even if you do carry a wallet, save some valuable wallet space by using the membership card feature offered by Samsung Pay. Store the details of store loyalty cards, membership cards and even bus passes on your device, and avoid rolling your eyes at the checkout when you realise you've left your Tesco card at home again. Samsung itself rewards points for every purchase made using Samsung Pay, which can be redeemed on other Samsung apps and products. Alongside their rewards, Samsung collaborates with stores on a national and local level to offer deals, promotions, cashback and discounted gift cards. And if the merchant where you shop requires a debit or credit card, you can take advantage of the Samsung Pay Cash. The virtual prepaid cash card can be used at any store where Samsung Pay and Debit Mastercard are accepted. For queries regarding your payment, cancellation or refund, you will need to contact the merchant or the bank directly. Samsung Pay is only an intermediary.
To set up your Samsung Pay, ensure your device has been updated to the latest Android. Opening Samsung Pay will prompt you to sign into your Samsung account, or sign up for free for a Samsung account if you do not have one. You will need to set up a PIN, or alternatively use your fingerprint to use the app for transactions. Since these transactions use your phone's NFC, you do not need to have an active internet connection after you have set up your bank cards on the app. You can register one bank card on up to four Samsung devices using the same Samsung account. Samsung itself is unable to access details or information regarding transactions made using their app since the data is encrypted before being sent to servers, offering you an increased level of security and efficiency in all your purchases. Find more information to sate your curiosity on their FAQ page.