Find below the customer support details of Crunchyroll Manga. Besides contact details, the page also offers a brief overview of the digital manga app.
Head Office
9050 Washington Blvd,
Culver City, CA 90232,
United States
Support
Email: feedback@crunchyroll.com
Web: Create Ticket
______
About Crunchyroll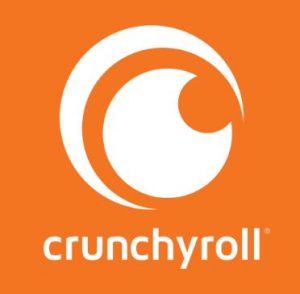 Manga enthusiasts always look for the latest in manga content that they can stream on their mobile devices. The leader in the field of digital manga distribution and streaming of anime and Asian content is Crunchyroll Manga. Crunchyroll is an OTT streaming platform that was founded in 2006 with its headquarters in San Francisco, California. Apart from streaming media, Crunchyroll offers videos on demand and digital distribution of content, including manga. The company is an independently run venture owned jointly by subsidiaries of Sony Group Corporation and Japanese company, Aniplex.
Crunchyroll, which was earlier in web form only, has now come up with the Crunchyroll Manga app which is the fastest growing app of its kind. Within a short time, it has crossed 5,00,000 downloads – showing how popular it is with comic lovers. Users of the Crunchyroll Manga app have unlimited access to all the latest manga created in Japan – as it is released in Japanese newsstands. This app is compatible with both Android and iOS devices and the interface is simple and easy to use.
One can choose from two forms of Crunchyroll Manga – the free version which gives viewers over 1000 hours of content to read and enjoy; and the premium version which is ad free. The Crunchyroll app offers thousands of manga of different genres such as action, adventure, comedy, drama, fantasy, harem, historical, Idols, Isekai, Magical girls, Mecha, music, mystery, post-apocalyptic, romance, Sci-Fi, Seinen, Shojo, Shonen, sports, supernatural and thriller.
Popular titles available at Crunchyroll manga are Genshin Impact, Inside Mari, To your Eternity, Sun-Ken rock, Fire Force, Tales of Wedding Rings, That Time I got Reincarnated as Slime, Edens Zero, Is this Girl for Real?, Talentless Nana, Scum's Wish, One Room of Happiness, Fairy Tail, Knight's & Magic, Arpeggio of Blue Steel, Loftyflower, A Sign of Affection, Honkai Impact 3rd, Love Theory, Cardcaptor Sakura: Clear Card, Bokura wa Minna Kawaisou, Crossing Time and King's game: Origin.
Other popular titles of manga of different genres are Orange, Accidentally  Summoned, Tsukimichi: Moonlit Fantasy, The Grim Reaper and an Argent Cavalier, YanOta: The delinquent and the Otaku, Joshi Kausei, The World of Summoning, Okitenemuru, The Morose Mononokean, UQ Holder, Girl may Kill, In/Spectre, Elan Palatinus and Space Brothers among many others.
Crunchyroll Manga also hosts comics that are jointly promoted with other entities. Titles that are very much in demand include Arpeggio of Blue Steel, Muv-Luv Alternative, Investor Z, The Diary of Ochibi, The Tenth Prism, Joshi Kausei, Donyatsu, Cuticle Detective Inaba, The Morose Mononokean, Kiznaiver, Space Patrol Luluco, to name a few.
Another very unique feature of Crunchyroll Manga app is that they have a huge number of Simulpub titles and series that are released along with the dates of release in Japan. This gives worldwide readers of manga access to the latest comics and chapters as and when they are released in Japan.
You can subscribe to a premium account on the website or through the app. Payment can be made through any major credit card or PayPal. The subscriptions can be cancelled any time by signing into account. If you have a free trial and dont want to be charged, you are advised to cancel the subscription before the trial period ends.