Find below the customer support details of Mangamo. Besides contact details, the page also offers a brief overview of the manga subscription service.
Head Office
Shibuya-ku, Tokyo
Japan
Support
Email: contact@mangamo.com
_____
About Mangamo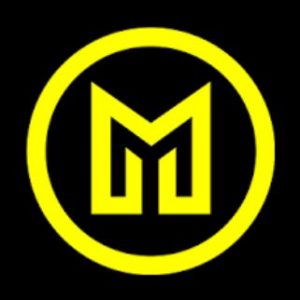 Manga enthusiasts are always looking for new titles and chapters to read. Physical copies are hard to access in some parts of the world. Digital manga is the answer. But the concern of low quality, illegal copies being circulated on spurious websites and the danger of malware and bugs infecting your device is always on the top of your mind. This is where Mangamo comes to your rescue.
Mangamo is a digital manga application that delivers hundreds of manga titles to you right to your fingertips through your mobile devices. Currently all titles available on Mangamo are in English. Mangamo gives you unlimited access to hundreds of titles. What is most attractive is that there are no annoying ads blocking the flow of the manga.
Subscription to Mangamo comes at a very reasonable cost of $4.99 USD per month and this gives you legal access to over 400 titles. The fee covers everything and there are no hidden fees or locked content. Everything you see, you get for the subscription amount. The subscription fee goes towards encouraging and supporting manga creators to continue their efforts to provide entertaining content. New chapters are added every day to ensure that the reading pleasure of anime enthusiasts continues unhindered.
The manga offered by Mangamo is of the highest quality, visuals are sharp and attractive and the translation is accurate. This enables readers from around the world to enjoy the true spirit of the manga story. You can download Mangamo on your mobile phone or tablet from the App Store or Google Play Store and enjoy your favorite manga on the ad-free customized reader.
Once you download the Mangamo app, you can view the list of titles available on the portal, even if you don't subscribe. This will help you decide if they have the titles you wish to read and whether to subscribe. You can also read special reviews by Mangamo in – house reviewers and the free chapters on the app. The whole process is very transparent and easy. You may sign up for their newsletter to get latest information about new additions or releases.
The Mangamo library contains manga of many genres such as action, adventure, drama, comedy, horror, fantasy, romance, and many more. You will be able to read all the popular manga on Mangamo, including Loving Yamada at LV999- the famous manga that inspired the anime, and other popular titles such as A Man with a Thousand Skills, Devil- Chi, Record Fairy Tail, Stand Alone Complex, Attack on Titan: Before the Fall, Ajin – Demi Human, Edens Zero, Gleipnir, The Quintessential Quintuplets, A Silent Voice, Tokyo Revengers, and Chihayafuru.
This is in addition to the previously included Kodansha titles such as Attack on the Titan, That Time I got Reincarnated as Slime and many such popular manga. One can also relish titles such as Somali and the Forest Spirit, Fire Force, Arte, Akatsuki Babies, Reset Game and Daily Meteor Strike.