Find below the customer service details of PriceSmart. Besides contact details, the page also offers a brief overview of the membership warehouse club.
Head Office
9740 Scranton Road
San Diego, California 92121
United States
Support
Phone: (858) 404-8800
_____
About PriceSmart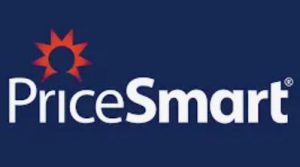 PriceSmart was established as a wholesale corporation in 1976. It has several club stores across Central America, the Caribbean, and Colombia. In total, there are more than 49 warehouse clubs in 12 countries. PriceSmart is based in San Diego, California with a distribution facility in Miami, Florida.
What to shop? You can buy groceries that you need daily including fruits and vegetables, frozen meat items, ready-to-eat food items, cookies and pastries, chocolates and candies, oil, and condiments. There are gourmet baskets and fruit baskets that you can purchase as gift items.
The health and beauty section takes care of all your personal grooming, hygiene, skincare, and beauty products. You can also get your daily dose of vitamins and nutritional supplements from this section. Multivitamins, Vitamin C, Antioxidants, Collagen, and other vitamins can be bought.
There is a wide collection of men's, women's, and kid's apparel. Shoes can also be found in this section. In the home section, you can find everything that you require for your home. From home decorative items, kitchen accessories, cutlery, tableware, and baking products to cleaning and laundry supply – PriceSmart really provides you with a one-stop solution for all your need. One can buy decorative pots and flowers, and real plants as well.
Furthermore, you can also purchase furniture, office items, outdoor products for your garden, restaurant supplies, hardware, home improvements, and electronic appliances. When you shop for everyone, you do not need to forget your four-legged members. You can purchase food and treats for your pets, beds for them, feeding bowls, and toys.
To enjoy the benefits of PriceSmart, you need to be a member. The membership of PriceSmart can be used in any of the 12 countries and the one US territory where PriceSmart operates. There are 4 kinds of membership that you can avail yourself of. Diamond Member, Platinum Member, Business Member, and Business Platinum are the different options for you.
Except for Business Member and Business Platinum, you can buy the other two members online on the website. For these two you need to visit the club. These two memberships are ideal for businesses as one cannot purchase products for personal use on this membership. But, you will be able to buy products for resale which is not allowed in the other two membership types. Other than these two benefits, all other benefits are the same.
If you are already a member, you can renew the membership on the official website. There are certain conditions that you need to meet to be a member. You will find all conditions mentioned on the website. It should be noted here that only the card holder can shop and take advantage of benefits. If somebody else has your card, he/she will not be able to make any purchases with your card since membership of PriceSmart is not transferable.
The items you purchase from PriceSmart can be returned to store by adhering to the refund policy. Except for jewelry, all other products can be returned within the 30 days return window. However, you should have the original receipt and the products should be in their original packaging. When you file a refund request, the original receipt should be presented.
PriceSmart accepts cash, debit card, credit card, checks (Business Members, previous authorization) and gift cards as forms of payment. For queries or complaints, you can reach the PriceSmart customer service.