Find below the customer service details of PostNL, Netherlands. Besides contact details, the page also offers a brief overview of the postal company.
Head Office
Waldorpstraat 3
2521 CA The Hague
The Netherlands
Phone: +31 88 868 6161
Support
Phone: 088-2255555
Phone: +31 900 0990
_____
About PostNL
PostNL is a Dutch postal service provider operating since the year 1998. The mail and parcel delivery company currently caters to individuals and businesses across the Netherlands, Italy, Belgium and the United Kingdom. Headquartered at the Hague, PostNL's subsidiaries include TNT Post, TNT Airways, TNT Express and Whistl. Formerly known as TNT NV, the company's key services consist of postal mail, logistics and ecommerce services. The mail and postal services are available for both domestic and international destinations.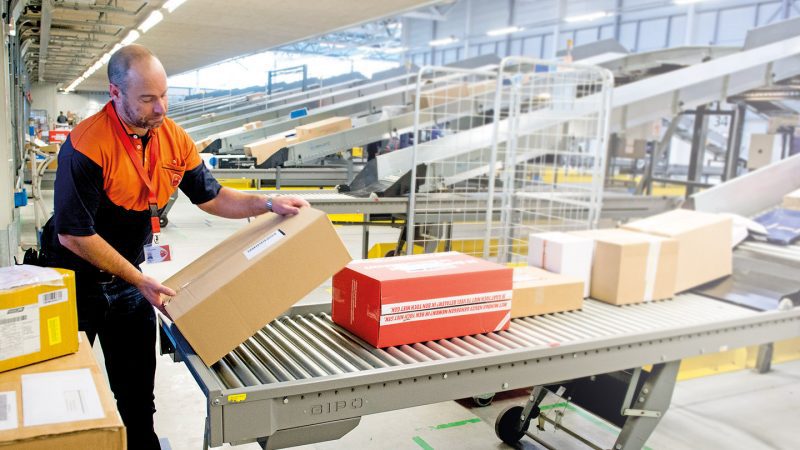 In the Netherlands alone PostNL delivers about 8 million letters each day. Surprisingly, 95% of mail is delivered by next working day. It further boasts of more than 11,000 letter boxes and 31 sorting centres across the country. That's not all, there are more than 1 million parcels delivered daily to the Netherlands, Belgium and Luxembourg. Thanks to a strong network of 4,300 retail outlets, picking and delivering parcels are handled swiftly. And with partners across 190 countries, mail and parcels are efficiently handled for outside the Netherlands. PostNL's overall operations are managed through a staff of close to 40,500.
Looking to send a post or parcel? You can conveniently do it online at the comfort of your home or visit nearest PostNL point. There are tools available on the website to help you find a postcode or PostNL outlet. Once an item has been dispatched, easily track same through the reference number online. Further, you can calculate the rates and delivery timeframe on the website. Note that all letters cannot exceed weight of 2kg. While small parcels can weigh up to 10kg, the larger parcels have a restriction of 23kg. If you are sending just a letter or document, it can be much cheaper as it is charged according to the grams. You have letter pricing from 20gm, 50gm to up to 350gm. The rates vary according to the weight.
For those sending valuable items or documents, choose registered mail as you get a proof of delivery. After adding postage, you can drop your item in a postbox or post it at one of the 2,600 post offices. Want the mail to be delivered swiftly? You have Priority Mail which will ensure your post is delivered by 10am or noon of next day. As an addon, you can choose to insure your mail so you can claim a compensation in the event of loss or damage.
International mails also have a max weight of 2kg. Postage is calculated according to weight and destination. Registered, insured and priority mail options are available for posts outside the country as well. The standard mail across Europe should not take more than 2 working days. If you have selected Express service, you can be assured the item reaches all major destinations within 1 or 2 days. As for parcels, you can send from 2kg to upto 20kg. You can insure the delivery and choose express shipping as well. Within the EU, the weight can be up to 30kg. Want to return an item? Locate a drop off point and hand over the parcel with the labels intact.
If items cannot be delivered to your address, you will receive a notification to collect same from the PostNL point. The parcel will be held for one week. And if no one comes to collect the item, the same will be returned to sender. For goods coming from abroad, note that there might be import fees, VAT and custom duties. For queries or complaints on tracking, lost or missing item, or others, reach the PostNL customer service.