When was the last time you shopped till you dropped? Not long ago you say? Fret not as the Thailand Grand Sale is here to bring the shopaholic in you alive. The Thailand Grand Sale is an annual shopping event that starts in the middle of June and ends in the middle of August. You can get great discounts on a huge selection of items, including clothes, jewelry, sportswear and gadgets. Many local businesses participate in the event which offer varying discounts from 20% to 80%. Additionally, during the event you can even find great deals on hotels, flights and leisure activities.
What to Expect
At the Thailand Grand Sale you can find a wide range of products that span fashion, housewares, electronics, home decor, and food. As the event is organised by the Tourism Authority of Thailand (TAT), you can also find incredible deals on travel, hotels and holiday packages. Tourists can enquire for TAT's Passport Privilege, a program designed to give special discounts and privileges to visitors so they can make the most of their visit in Thailand. There are more than 200 participating shops that are divided into categories that include department stores and shops, restaurants, cafes, spas, jewelry suppliers, hospitals, as well as entertainment venues. The main purpose of the Thailand Grand Sale is to increase the spending power through promotions for local and foreign tourists.
Where to Shop
During the Thailand Grand Sale, more than 10,000 shops and businesses across the country participate by offering special discounts and deals. You can find jaw dropping offers throughout the two-month period at the tourism centres of Bangkok, Phuket, Pattaya, Hat Yai and Chiang Mai. If you are in Bangkok, you can head to Siam Paragon, Siam Center and Siam Discovery commercial hubs for incredible deals. You can also visit Emporium, EmQuartier and Zen malls at Central World. Some of the most recommended items to shop include Thai silk clothing, scarves and shawls, handmade soaps, decorative items, antiques, wooden carvings, gemstones and wickerwork.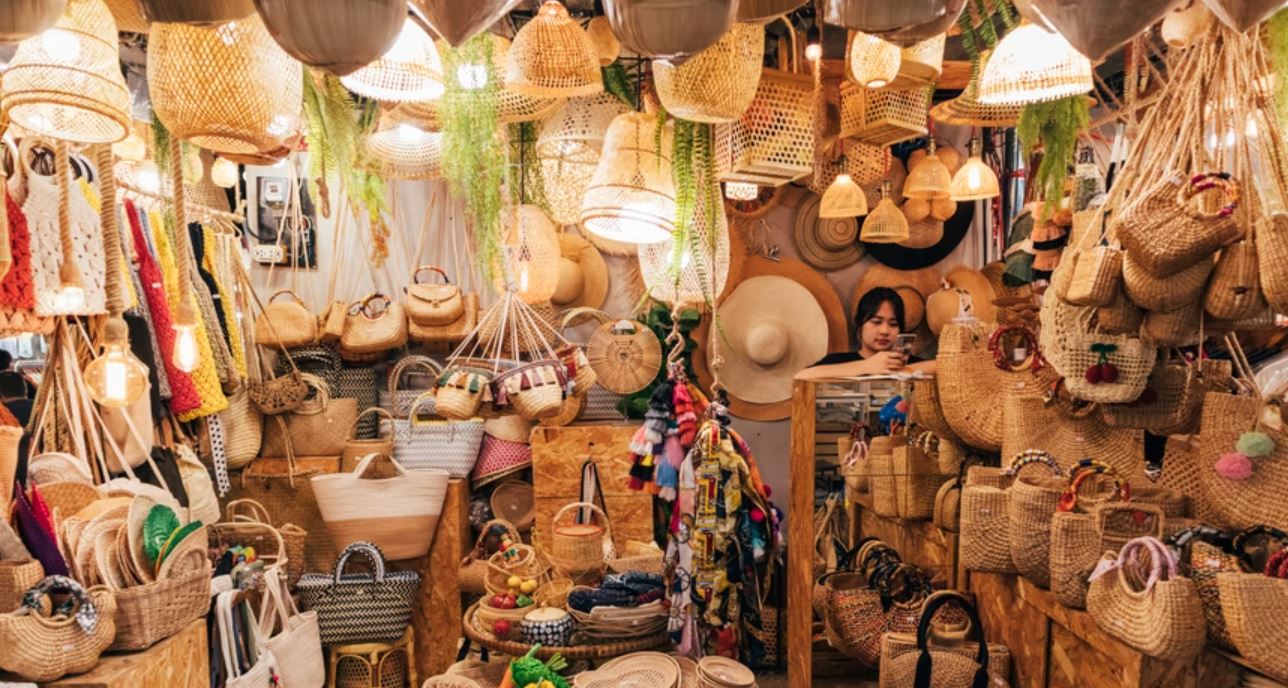 You will find an extensive number of deals at Central World Plaza, Central Chidlom, Central Pinklao, Pan Tip Plaza, Platinum Fashion Mall and MBK Center. In addition, you can find special pop-up stands that offer great sale prices on various clothing, sportswear and shoes. If you spot an icon of a red shopping bag outside an outlet, that indicates it is a part of the Thailand Grand Sale. All shoppers also qualify for a lucky draw and stand a chance to win special prizes, such as a car, smartphones and much more. For partnership or general enquiries, you can reach out to the Tourist Authority of Thailand by dialing 1672 or +66 0 2250 5500.
Final Word
Thailand offers an amalgamation of excitement, exotic locales, recreation and leisure. With a pleasant climate all round the year, the place has transformed to be one of the hottest tourism hubs in the world. Besides the beautiful expanses of golden beaches and culinary experiences, Thailand offers innumerable opportunities for shopping. If you are a shopaholic, the best time to plan your visit is during the Thailand Grand Sale. Not just the extravagant mega malls but you can explore the lively street markets too. You can shop for almost anything you want at a reasonable rate. Whatever the age, teens to adults, parents to seniors, the spectacular sale will leave everybody with a mind full of happy memories. So, head to Thailand to experience one of the most awaited shopping events of the world and splurge on whatever it is you've always dreamed about.