Find below the customer service details of Naked Wardrobe. Besides contact details, the page also offers a brief overview of the apparel company.
Head Office
Northridge, CA 91324,
United States
Support
Phone: 818-717-8782
Email: [email protected]
______
About Naked Wardrobe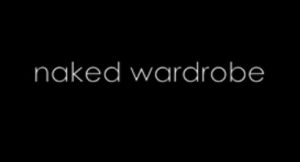 Naked Wardrobe is a fashion brand that believes in offering affordable chic to the fashion savvy women. With its headquarters in Los Angeles, Naked Wardrobe was founded by trio sister designers, who wanted to make a mark on the fashion scene. Their designs are chic, trendy and provide a minimalistic style of elegance. Naked Wardrobe outlets are located in Nordstrom and Macy's stores across the United States. Their main presence, though, is as an online store and their trends and designs are considered the ultimate for people looking for quality products and clean lines and silhouettes. Their designs are created in limited numbers so that styles stay exclusive and they are customized according to the preferences of the customers – making it truly personalized designing.
At Naked Wardrobe, one can find apparel for women of all shapes and sizes. In fact, they make each woman feel special, and enable them to confidently dress as per their unique sense of style, without having to conform to societal boundaries. It is no wonder then, that customers at Naked Wardrobe stay loyal and keep coming back for future purchases. Store assistants help clients select clothes suited to their style and body type and often customize and design bespoke pieces of trendy wear.
Women have a great selection to choose from at the Naked Wardrobe sites, with choices ranging from tops, sets, bottoms, dresses, jumpsuits, rompers, bodysuits, crop tops, shorts, outerwear, accessories and swim wear. Styles are varied and include such best sellers as the NW Collection, Baby Snatched, Almost Naked, Bare, Burnout, Butter, Crocodile, Drip, Exposed, Faux Real, Fishnet, Houndstooth, Lace up, Mesh & Lace, Micro Modal, Micro Ribbed, Micro Suede, Neutrals, Slinky, Smooth, Snatched, Summer Knits, Swimwear, Sleek wear, Stretch knit, Textured, Vinyl, Snake, Velvet and Pinstripe.
Expecting mothers also have a great trendy line of clothing called Baby Mama, that features comfortable, yet fashionable maternity clothing. This line has rompers, bodysuits, smocks, jump suits and dresses in easy stretch material.
One of the mainstays of the popularity of Naked Wardrobe designs and apparel is the use of innovative fabric with special features. The NW signature fabric is double lined viscose and has a four way stretch and comfortable compression. This fabric is form fitting with a subtle crepe texture finish and forms the major Naked Wardrobe essential.
Next comes Snatched, the wearable shape wear providing maximum compression, with a four way stretch technology and a ribbed texture. The other major fabrics used are Baby Snatched, the double lined fabric with four way stretch and full body toning, Micro Ribbed, Breathable, Smooth, Butter, Mesh, Drip and Sleek. Colors are usually in bold classic shades of black, white, beige, skin, pink, teal, blue and red.
Buying apparel suitable to your body size is very easy at Naked Wardrobe, as they have a detailed size chart in inches and centimeters, with sizes pertaining to US, UK, Europe and Australia. So no matter from which part of the world you are looking to buy stylish clothing, you are assured of a perfect fit and size. When shopping on the website, you can pay using Visa, MasterCard, Discover, American Express and PayPal. For shipping, the company offers both standard and priority shipping. While standard shipping can take 4-7 business days, the priority shipping takes 2-3 business days. As for returns, customers can return a merchandise within 15 days for full refund. Note that sale on all international orders are final.