Find below the customer service details of Mr D Food. Besides contact details, the page also offers a brief overview of the food delivery service.
Head Office
12th floor,
10 Rua Vasco da Gama Plain,
Foreshore, Cape Town
South Africa
Support
Phone: 0861 85 85 85
Email: [email protected] (corporate)
_______
About Mr D Food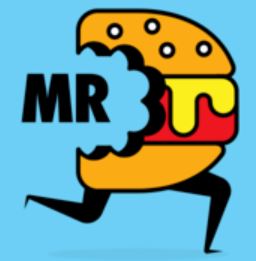 Making food delivery more convenient and cheaper across South Africa is Mr D Food. Originally known as Mr Delivery, the food delivery company began operations in 1992 and was acquired by ecommerce giant Takealot in 2013. Mr D Food partners with thousands of restaurants to offer takeaway and delivery services nationwide. The platform connects major locations across Johannesburg, Cape Town, Durban, Bloemfontein, Gqeberha, Pretoria, East London, Pietermaritzburg, Kimberley, Polokwane and Nelspruit. There are more than 700,000 active users on the app each month.
You can order food from a restaurant on the web or smartphone app. The app obviously offers a better user experience with live order tracking. Once you have registered an account, simply input your city or street address to get a list of restaurants nearest to you. There are more than 7,000 restaurants listed on the platform. Popular ones include KFC, McDonald's, Mexi Go-Go, Mimmos, Reel Sushi, Burger King, Pizza Hut, Steers and Popeyes. On the restaurant page, food lovers can browse the entire menu and know the current promotions and deals offered. The delivery time as well will be mentioned so you know when to expect your meal. If you want to collect the food yourself, the same can be opted during checkout.
As you choose a meal, you have the option to select add-ons and even customise to suit your taste. Payment can be made with your card, cash or EFT in app. You can add or remove a credit card on account. And for cash on delivery option, you can choose to pay the driver cash when he arrives. For those opting to pay with eBucks, you will need to have your eBucks ID number along with four digit eBucks PIN. If you are on the Android or iOS app, you will even get notifications of regular discounts and promotions so you can save on your next order. Some of them include using a restaurant coupon or simply a free delivery on the order.
Mr D Food is available Monday to Friday, from 7am to 10pm. On Saturday, Sunday and public holidays, it starts at 9-10am. Once an order has been placed, you can track the delivery live through the app. On average, you can expect the delivery in 30-40 minutes after you place the order. The estimated delivery time anyways will be displayed even before you confirm the order. The delivery costs can range between R0-R15 and is calculated based on your location. Restaurant owners also can join the network to reach more customers and expand business.
Looking for extra income? Join Mr D Food as their driver and work full time or part time. A valid driver's license and South African ID is all you need to get started. You can sign up in an instant on the web or app. Mr D Food offers daily, weekly and bi-weekly payouts. If you have queries, complaints or feedback, you can reach the support through the contact us page.