Find below the customer service details of MisterArt. Besides contact details, the page also offers a brief overview of the art and crafts retailer.
Head Office
913 Willard St.
Houston, TX 77006
United States
Support
Phone: +1 800-721-3015
Email: [email protected]
_____
About MisterArt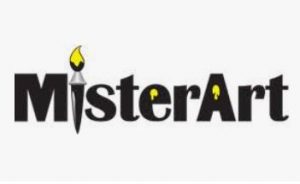 MisterArt is a one stop shop for all art enthusiasts the world over. One of the earliest e-commerce sites that started up in the initial days of the online shopping boom, MisterArt.com was launched in 1996 in Houston , Texas, and currently they are the world's largest e-commerce site for discounted art and craft supplies. Whether you are a sculptor, painter, photographer, mixed media artist or are interested in any form of art and use any medium- you will find all the art supplies and resources you require at MisterArt.
This close-knit family owned business has creatively built up a brand that offers best art and craft products and services at the most competitive prices in the market. MisterArt.com has a slew of phone executives who will take your call and advise you on what best suits your requirements. They have designers and photographers who will help you design your dream project. The inventory is so vast that just browsing through the products and services will help you get inspired and your creativity flowing.
What makes MisterArt so special and sought after, is their high quality products from the best brands and at very reasonable prices. This helps bring the best of art supplies within the range of the artist. They have a selection of tens of thousands of items suited for students, amateurs and professionals. They are so confident of their competitive pricing that they have a special price-match guarantee plan, where if you find a similar brand and quality at a cheaper price, they will match it. The VIP membership programme helps you save even more by signing up.
At MisterArt, you can purchase all varieties of adhesives, airbrushes, brushes, canvas and ceramics. The complete range of tools for architecture and drafting are available, as also books and media on all art and craft and related topics. You can browse through the range of products for ceramics, crafts, display, presentation, drawing and illustration. Choose from easels and frames of all varieties and furniture required for your studio. Check out their range of glass and tile art, paper and board selection, sculpting tools, printmaking tools, paints, scrapbook requirements and all art and craft, related safety and cleaning equipment.
There is a huge selection for children of all ages to choose from. Try the range of clays, modeling frames, wires, tools, wax and mold making equipment. MisterArt also has stone and wood carving tools. They also have a variety of storage cabinets and solutions to help you set up your studio space optimally. MisterArt understands the needs of artists and makes it convenient for them to shop. Their Favorites section on their website stores information about your frequently purchased items, so if you are in a hurry, you can shop in a jiffy without having to browse through the whole site.
Corporate customers and schools can avail of a special additional discount. Browsing is quick and easy with options such as bestsellers, new arrivals, top rated products, brand names, bargain bin and gift ideas. Payment for purchases on the website can be done using Visa, MasterCard, Discover, American Express and PayPal. There are standard and express shipping options revealed during checkout. As for return, shoppers can request for return and refund within 30 days of purchase. However, ensure the product is unused and in its original packaging.