Contact McDonald's – Philippines: Find below customer service details of McDonald's, Philippines, including phone and email. Besides contact details, the page also offers a brief overview of the company.
Head Office
16th Floor Citibank Center Bldg.
8741 Paseo de Roxas St.,
Makati City, Philippines
Customer Service
Phone: 86-2-36 / 02 863 5490 (Metro Manila)
Phone: 32-348-6236 (Cebu)
Phone: 82-228-6236 (Davao)
Phone: 49-838-6236 (Laguna)
Phone: 46-878-6236 (Cavite)
Phone: 43-318-6236 (Batangas)
Email: [email protected]
____
About McDonald's Philippines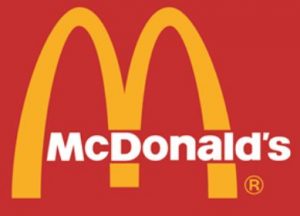 McDonald's began in Philippines with first restaurant opened in Manila in the year 1981. The fast food restaurant chain offers a wide variety of burgers, fries, drinks and desserts on the menu. McDonald's currently has close to 37,000 restaurants worldwide. The American fast food chain operates from its headquarters at Chicago. Today, one of the world's largest restaurant chain, McDonald's operates in more than 100 countries and serves over 69 million customers.
McDonald's began expansion across Philippines around 1991. McDonald's Philippines is fully Filipino-owned and currently has more than 500 restaurants across the country. You can use the Store Locator on the website to locate an outlet nearest to your address. You can also order a burger over phone or online on the website. You can order burgers, desserts and drinks on the website.
The menu includes Cheesy Burger, Big Mac, Double Cheeseburger, Crispy Chicken Sandwich, Quarter Pounder with Cheese, Fillet-O-Fish, Cheeseburger, Burger McDo, Fries, Ice Creams and Hot/Cold Drinks. For the full list of items, you can download the menu on the website. For more information or queries on store locations, menu, online order or others, reach the McDonald's Philippines customer service.