Find below the customer service details of McCormick. Besides contact details, the page also offers a brief overview of the American food company.
Head Office
24 Schilling Road
Hunt Valley, MD 21031
United States
Support
Phone: 1-800-632-5847
______
About McCormick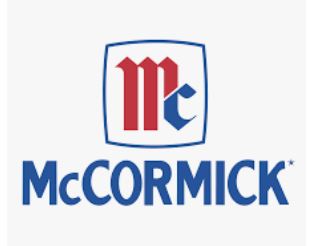 Food is the new travel, and people all over the world are finding release in experimenting with global cuisines. New flavors and cooking styles, healthy ingredients and leaner cooking styles – a storm of interest has taken over the world of food. Adding flavor to the world of food is McCormick.
McCormick & Company, Inc. leads the way across the world in flavor products. They produce consumer brands of flavor merchandise that are used in kitchens across the globe – by home chefs, food service operators, and cloud kitchens and in restaurants by Michelin Star Chefs. They are available in all leading supermarkets and are the first choice of all discerning cooks.
Founded in 1889 in Baltimore, Maryland, US, by Willoughby McCormick, McCormick is an American food product company that manufactures, distributes and markets a variety of seasoning mixes, spices, condiments and a host of other flavor products. Their products can be found on the shelves of all retail outlets, large supermarkets and food manufacturers. Their mission is to improve people's experience of eating, through pure and enhanced flavors.
Their sincere work and path breaking research in the field of flavor enhancement has been duly recognized by industry experts and McCormick has been awarded numerous recognitions- top among them being – Diversity Inc Top 50 Company for Diversity -2021, Terra Carta Seal 2021, Global Compact Lead Company by the UNO -2021, and Corporate Knights Global 100 Sustainability Index -2022.
All McCormick products are quality and sustainability verified by third party experts to ensure freshness and top standards. They ensure that their supply chain, production and distribution chains are environmentally responsible. McCormick has a dedicated research and development team to work on new flavors, trending tastes and global infusions. McCormick works closely with its partners and customers to create iconic new flavors right from research to production and ultimately to the retail outlets. It is no wonder then that McCormick has helped create and customize flavors for the top ten food and beverage companies and restaurant chains across the globe.
McCormick has helped create unique flavors for cereals, crackers, snacks, snack bars, bakery products, meals, dry and liquid spices, seasonings and flavors. Their products also flavor many beverages and dairy products and of course, their unique confectionery flavors ranging from fruity, chocolatey and sweet brown options. Their researcher's passion for innovation and experimentation has led to many new culinary trends across the globe.
Currently, products are available in more than 170 countries across the world and they are household names in most countries. Popular brands under their umbrella are Aeroplane Jelly, an Australian favorite, Billy Bee Honey, Brand Aromatics, Cattlemen's BBQ Sauce, Cholula Hot Sauce and Club House brand of spices and seasoning that is creating a culinary storm in Canada.
Also popular are Drogheria & Alimentari in Italy, Ducros, in France, El Guapo for Hispanic products and Frank's Red Hot Sauce in the USA. McCormick's EarthRight products are based on the healing power of herbs and spices that are safe and reliable. Also on offer from the McCormick stable are FONA, French's, Giotti, Gourmet Garden, Kami's, Kitchen Basics, Lawwry's, Old Bay, Schwartz, Silvo and Simply Asia. Innovative flavors such as Thai Kitchen products, Vahine and Wuhan Asia-Pacific Condiments bring a touch of the far East to your kitchen.