Find below the customer service details of JustFab. Besides contact details, the page also offers a brief overview of the ecommerce company.
Head Office
TechStyle Fashion Group
800 Apollo St.
El Segundo, CA 90245
United States
Support
Phone: 1-866-337-0906
______
About JustFab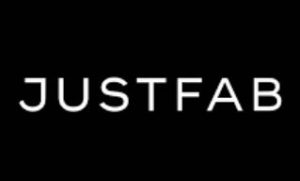 Fashionistas the world over know the value of having just the right pair of shoes to offset an outfit and make it extraordinary. That is how JustFab started the personalized shopping platform to cater to stylish women looking for exquisite clothes, shoes and accessories. JustFab is a part of the TechStyle Fashion Group, which specializes in online fashion retail business and is a direct to customer business. It was founded in 2010 in California by Adam Goldenberg, has over 5 million members, and earns revenue in excess of $800 million. JustFab deals with shoes, handbags, active wear, lingerie, denim and jewelry. It is a customized shopping service and selections based on the preferences of the VIP members are presented to them to choose from. Along with superior design and material, JustFab concentrates on comfort and affordability, making it a perfect shopping aide.
JustFab is a boot lover's paradise and one can find all types of boots and booties – ranging from combat style boots, flat-heeled boots, and high-heeled boots, riding boots, over-the-knee boots, boots in classic western and cowboy style and a range of boots for the winter. They also have selections of boots in popular shades such as brown, black, beige and white. Collections include comfortable lug soled boots of different lengths and lace up boots that are all the rage. One could pick shoes of different designs such as pumps, sandals, sneakers, flats, slippers, loafers and heeled sandals. Finding the perfect pair is easy with JustFab. You could filter your search by size, fit, color, heel and shaft height, heel and toe type, trends and details, the occasion you are planning the shoe for and of course the weather at the place you intend to wear it. Based on your preferences, JustFab will present before you all relevant choices and you can shop from the comfort of your home.
Clothing options at JustFab.com are equally inviting and the latest trends and designs are available in their portfolio. One could choose the best in sweaters, cardigans, jackets, coats, tops, pants, leggings, dresses and skirts. They have great choices in denims, active wear, loungewear and intimate wear including lingerie. Whether you are looking for classic lines or casual styles, JustFab will help you get the best in fabric, style and cut.
There's good news for ladies in Plus size and JustFab has a whole selection in large sizes in all designs such as sweaters, dresses, jumpsuits, active wear, jackets, lounge wear, casuals, formals, tops and pants – styled to make one look stylish and well fitted. It is easy to sign up with JustFab, become a VIP member, and get personalized selections shown to you based on the preferences you pick. You will be charged only for what you purchase and if you skip a month, the amount will be carried over to the next month. You shop only when you like what you see. As a VIP member, you will be eligible for up to 30% off on every purchase you make and have first access to all new products launched.