Contact IRAS: Find below customer service details of Inland Revenue Authority of Singapore (IRAS), including phone and email. Besides contact details, the page also offers a brief overview of the company. Reach the customer service below for support, complaints or feedback.
Head Office
Inland Revenue Authority of Singapore
55 Newton Rd,
Revenue House,
Singapore 307987
Customer Service
Phone: 1800 356 8300 (individual)
Phone: 1800 356 8622 (corporate tax)
Phone: 1800 356 8633 (GST)
Email: [email protected] (feedback)
Email: [email protected] (myTax portal queries)
Email: [email protected] (for job queries)
_____
About Inland Revenue Authority of Singapore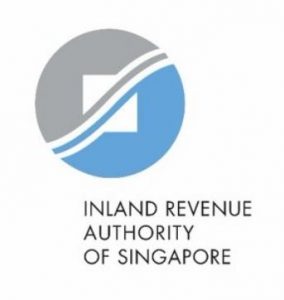 The Inland Revenue Authority of Singapore, popularly called IRAS, is the main agency responsible for stipulating tax policies for individuals and businesses in Singapore. Established in the year 1992, the agency is responsible to the Ministry of Finance. Formerly operating as Inland Revenue Department, the IRAS collects taxes that make up to 70% of the government's operating revenue. Headed by a Commissioner, the agency manages it's operations through the various divisions namely Individual Income Tax Division, Taxpayer Services Division, Corporate Tax Division, International Tax and Relations Division, Goods And Services Tax Division, Property Tax Division, Enforcement Division, Law Division and Corporate Services Group.
The IRAS website has published a number of resources to help individuals and businesses with taxation and other related concerns. You can navigate through the main menu to know how to file tax, applying for COR or tax reclaim, filing form C-S/C, for GST e-filing process, applying for GST, property tax bills, filing notice of property transfer, stamp duty for property and much more. Individuals and businesses can now use the e-services to perform hassle-free tax filing. You can visit the myTax portal to view and manage tax transactions with IRAS. Users will need SingPass 2-Step Verification to log in to mytax.iras.gov.sg.
You will need to access the myTax Mail for accessing secure email system to correspond with IRAS on confidential matters. As for filing individual income tax returns (form B/B1), you can do same online within 10 minutes. The myTax portal can also be used for requesting extension of time to file income tax return, to object to tax assessment online, to apply for PIC cash payout and requesting penalty waiver. Other services available include the option to claim child relief, check employment income tax, view notices and submit application for GIRO. If you need help with filing tax, you can call the customer support for assistance or even make an appointment to visit in person The offices are open on weekdays from 8am to 5pm, and on Saturdays up to 1pm. When visiting you will need to carry all documents and income details relevant for your filing. For enquiries on business registration and business advisory matters, you will need to schedule an appointment with ACRA, SME Centre or CorpPass. For more information or queries on appointment, forms, tax filing date, payment, career, or others, reach the IRAS support.