Find below customer service details of California DMV. Besides contact details, the page also offers a brief overview of the state agency.
Head Office
Department of Motor Vehicles
2415 1st Ave., Mail Station C271
Sacramento, CA 95818-2606
United States
Customer Service
Phone: 1-800-777-0133
Phone: 1-877-563-5213
Email: [email protected] (genral)
Email: [email protected] (DL stolen or misused)
______
About California DMV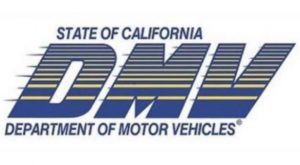 The California Department of Motor Vehicles (DMV) is a government body that regulates the registration of motor vehicles and manages the licensing of drivers. The state agency was founded in 1915 and is part of California State Transportation Agency. Besides administering car registration and driver licensing, DMV also issues identification cards upon request. Headquartered at Sacramento, DMV manages licenses of close to 27,136,792 drivers (as of January, 2019). The registered vehicles stat show the figure as 35,707,821. Individuals can request for DMV forms, handbooks and how-to-brochures at any nearest contact center or via mail. Further, renewal of a number of services can be conveniently done online with just a few clicks.
Browse the DMV website to renew driver license or identification card, or even to request for duplicate driver license and driver record. You will however need an account registered before availing these services. You can visit the nearest DMV office to apply for a REAL ID. There is also an application form that you can submit online. After submitting the application, you will need to schedule an appointment. Documents for REAL ID registration include an original or certified copy of identity document, proof of social security number and proof of residency. Once your REAL ID driver license or identification card is issued, you can start to benefit from the DMV online services. Besides renewing driver license, you can renew your vehicle registration or PNP, request vehicle record, perform title transfer, request refund of vehicle license fee, and even for change of address.
Before visiting the DMV office, ensure you have an appointment set. DMV Express offices can help with applying for REAL ID. The offices are spread across popular locations that include Davis, Fremont, Los Gatos, Laguna Hills, Newhall, Redwood City, San Francisco, Santa Clara, San Mateo, San Jose and San Diego Clairemont. Appointment can be taken online or by telephone for REAL ID, driver license, driver record printout, registration of plates and placards, moving permits and vehicle record printout. Once an appointment has been scheduled, you can view and even cancel same online.
For those preparing for driver's license, note that you can schedule appointment for test on the website. During the driving test an examiner will see if you meet the minimum safety requirements. Along with checking your driving skills, you will be asked to demonstrate signals. The test results in the form of a score will be provided after completion. Existing license holders whose DL has been suspended must check if there are pending fines, traffic violations, court orders, negligent operator probation or if a reissue fee is to be paid.
Want to renew your vehicle registration? You can do same online with license plate number and the last 5 digits of your Vehicle Identification Number (VIN). Payment for renewal can be made using major credit/debit card or checking account. Renewal by mail is also possible. More details are available on the FAQ section of the website. For complaints or queries on forms, appointment, renewal, cancellation, refund, career, or others, reach the California DMV support.