Find below the customer service details of Hong Kong Telecom (HKT). Besides contact details, the page also offers a brief overview of the telecom company.
Head Office
39/F, PCCW Tower, TaiKoo Place,
979 King's Road, Quarry Bay,
Hong Kong
Support
Phone: +852 1000 (general)
Phone: 10088 (business customers)
Phone: +852 2888 0008 (Home Phone or Netvigator)
Phone: +852 25 123 123 (CSL support)
Phone: +852 2988 1010 (1O1O product support)
Phone: +852 2888 0008 (Now TV)
Email: [email protected] (general)
Email: [email protected] (feedback)
Email: [email protected] (Netvigator support)
Email: [email protected] (HKT Premier support)
_____
About Hong Kong Telecom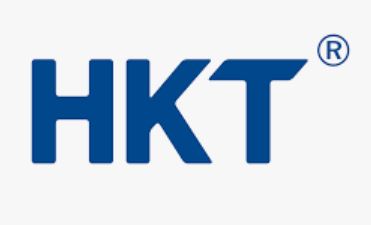 Hong Kong Telecom, popular by its acronym HKT, has a history of more than 90 years. It was first founded as Hongkong Telephone in the year 1925. Today, it is one of the largest telecommunications player in Hong Kong. CSL Mobile and Sun Mobile are its two key subsidiaries. Together, the company caters to millions through fixed line, broadband, mobile and media entertainment services. Operating as a subsidiary of PCCW, HKT also works with small businesses and corporations offering enterprise solutions, outsourcing and consulting. The company claims to be the first mobile operator to have launched 5G network across Hong Kong with extensive fiber backhaul infrastructure. The 5G adoption continues to even cover remote villages. It also provides underground 5G coverage along 6 major MTR lines. There are currently over 3,000 mobile cell sites for superior connectivity. With presence also in mainland China and other parts of the world, HKT currently employs over 16,000 to manage all operations. For FY 2020, the company reported revenue of $3,818 million.
For residential users, fixed line telephony is offered under HKT Home Phone Service. It comes with value added services such as call forwarding, call display, and call blocking option. HKT Home Phone Service uses the Public Switched Telephone Network (PSTN) or Next Generation Network (NGN). You can register for a new connection on the web or by reaching the customer support. There is eye3 Smart Communications Service for those who want to enjoy audio and video calling functionality, as well as gain access to more than 100 infotainment and educational apps for a fixed monthly fee. Popular services under it include Now Tv, Viu Tv, Club by HKT, Club Like, CSL, Smart Living, 1010, Moov, Snaap!, and HKT Shop. Phone users can register for IDD 0060 to enjoy international calling facility through home phone, mobile handset or calling card.
Internet connectivity is offered through HKT's Netvigator fiber to the home broadband. The Netvigator already covers about 98% of the country's households. To connect multiple devices, opt for the Netvigator Home Wireless Service that offers high speed connectivity through a wireless modem. You can choose from a range of plans, according to the speed and spending you have in mind. The basic home wireless plan starts with HK$18. Popular Netvigator plans include 500M Fiber-to-the-Home Plan, 1000M Fiber-to-the-Home Plan, 2x1000M Multi-Use Broadband Service and 4x1000M Multi-Use Broadband Service. Addons you can choose include Netvigator Shield, Gamer Pack, uHub Plus and Norton Security.
Television lovers can enquire for Now TV to enjoy on-demand content and live TV. Further, you can record and watch your favourite shows at your convenience. You can customise your plan by choosing your favourite genres and pay for just what you need. Subscribers can view the schedule of shows along with title and timings on the web or smartphone app. Download the Now Player app to watch your favorite shows on your mobile or tablet while on the go. Along with fixed telephone, broadband and mobile, HKT has ventured into home automation, providing peace of mind to homeowners by allowing them to control electronic appliances of varying kinds with ease. Through a smartphone or tablet, users can control lighting of living room or dining room; open and close curtains; activate home theater; control temperature; and monitor movement through the home monitoring system.
Existing customers can view and manage their services by signing into their account on the web or app. You can view the current usage, know the subscriptions that are active and request for cancellation. Additionally, you can also view and pay bills with just a few clicks of your mouse. If you have been with HKT for long, register for The Club, a customer loyalty program that rewards members with Clubpoints. The points can be used to redeem rewards or for shopping of gadgets and appliances. You can join the program for free online.